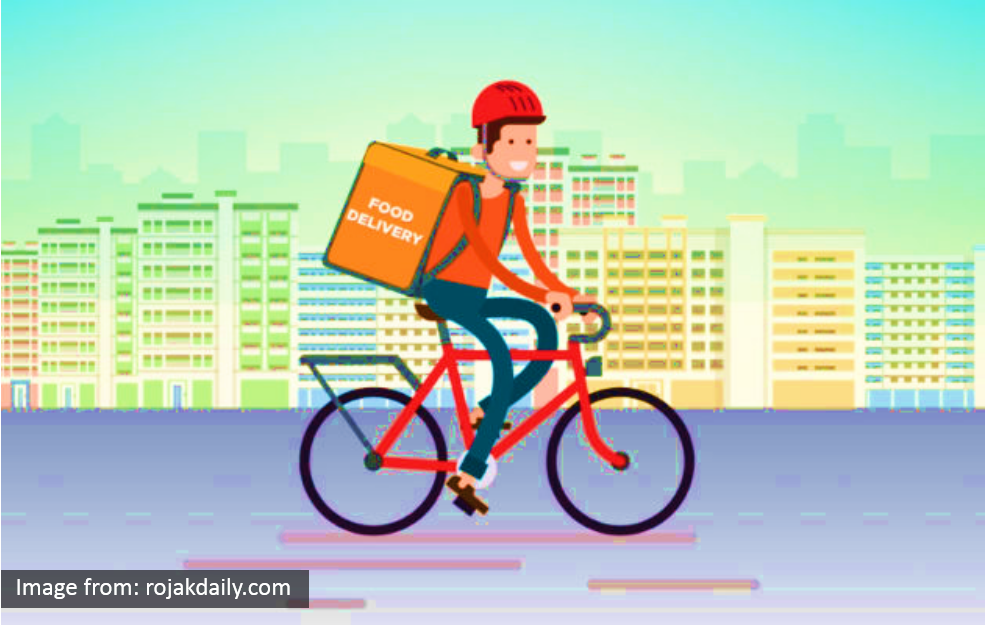 Many youths now pick the gig economy scene as a path to venture into, but is it a promising career option?
Gig economy is booming in Malaysia, at least that's how it looks on the surface.
The term "gig economy" is used to describe people doing pay-per-job work, usually those working as freelancers or on contract-basis. Here, the focus is on the riders and the e-hailing drivers working around the clock to make ends meet.
While people nowadays prefer to order food through mobile apps and wait for around 30 minutes for the food to arrive at their door than going out to get a proper meal, it's not always rainbows and sunshine for the workers who have to ride the motorcycle under the bright sun, in the pouring rain, or during hazy days.
Burning cash for uncertain profits
Start-up companies normally venture into business by burning cash before any profits are possible to be turned to speed up the adaptation process. After the business is becoming more recognisable and established among the users, only then it is time to focus on making profits.
But profit making isn't always an easy journey and the money will someday run out following the high cash burn rate.
It is a common fact that gig economy start-ups struggle to turn a profit, so when the money does run out, the companies will have to rethink the operation base and payment scheme which would deeply affect the workers, whom they prefer to call "independent contractors" instead of hired employees.
Many delivery services in Malaysia and around the world, be it food, grocery, or packages, pay the riders based on delivery. If a rider works long hours to deliver orders, he will be paid for each delivery, some may be with a bonus. But without a fixed salary or an hourly-based payment, it is a surviving battle for most of the riders.
Gig economy offers jobs, but they are low-skilled
Working for start-up companies doesn't require one to have academic qualification. As long as they can drive, own a car or motorcycle, they can start working and earn money based on their work performance.
As Malaysia is now flooded with low-skilled jobs, this is also considered as one.
Employees who work low-skilled jobs such as a rider or a driver have zero chance of climbing the value chain or being given opportunities for career growth. Unlike the typical career path where one usually enrols in university after leaving school, secures a job, and establishes a better career through the years; these independent contractors will continue to be unskilled, especially for those who did graduate from a university but have never been in full-time employment.
When a start-up company hits a brick wall, mostly financially, these employees will be laid off. Without proper and demanded skills to survive in the workforce, it will be difficult for them to secure a job or earn a proper minimum wage.
Workers' rights are always neglected
Those working in the gig economy are not protected under the Employment Act 1995, making them prone to exploitation by giant corporations.
For example, their wellbeing is not covered by the company's medical insurance, and they are not entitled to Employees' Provident Fund (EPF) and Social Security Organization (SOCSO).
Worldwide, there have been many conflicts between workers and corporations in the past. Just recently, in Malaysia, Foodpanda updated its payment scheme where the riders will get paid per delivery instead of hourly-based, leading to a nationwide protest among the riders because the new scheme would affect their monthly pay, all the while having to spend their own money when accidents happen during delivery.
Their rights are ignored simply because they are not considered as employees, and there is always an option for resignation without a whole bunch of mess to clean up after.
There are ideas and efforts to regulate gig economy in Malaysia so that the workers will get the equal rights as the full-time employees in the workforce, but looking from a long-term economic perspective, it may not be the best decision.
Payment terms, commissions, and bonuses never stay the same for long. There is no guarantee that working in the gig economy will ever break even.
Because in the end, it's always about the money.