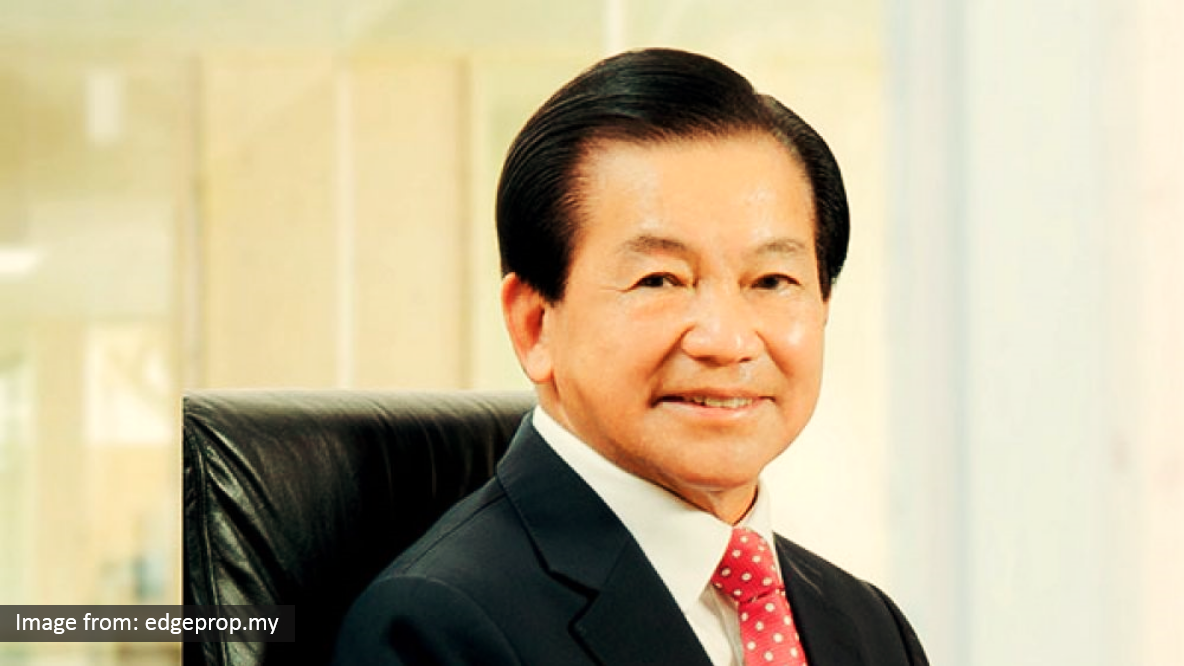 Palm oil tycoon Tan Sri Shin Cheng passed away in June 2019, but his great legacy continues. (The third part of Palm Oil series is available here.)
At the age of 22, Lee Shin Cheng applied for a job at a palm oil company, Dunlop Estates, but his application was turned down because of his poor command of English.
More than two decades later, after making enough money by working at a smaller plantation company while at the same time running a pig farm with a friend and working at a gas station, he bought over Dunlop Estates, and that became one of the most significant achievements in his life.
Tan Sri Lee Shin Cheng was the patriarch and founder of Malaysian real estate and palm oil conglomerate IOI Group. He did not come from a rich family, but his passion in palm oil sector, among other things, has made him become known as the palm oil baron and placed him among the richest.
Years ago, Lee saw something in palm oil that no one else did, eventually turning a declining industry into a profitable venture.
The tree whisperer
Lee was not just well-respected businessman. Behind the scene, he also treated all of the trees in his plantations with respect.
To Lee, oil palm trees were his first love. Every single one of them was different, and so he would visit them, get to know them better, sing and talk to them, and tell them that he would help them grow healthier. Many believe his serenades are what made the trees bloom and bear more fruits.
He even whispered "I love you" to the trees that bore fruits, and apologised to those he had to cut down.
It was part of his own hands-on approach. Instead of leaving all the work to his employees, he visited the plantations to check on the trees himself, making sure the field of operation was done according to SOPs and all the work adhered to the best manufacturing and agricultural practices.
Lee knew back then that palm oil, through all its sustainability, versatility, and usefulness, was going to bring fortune to the country, so he advanced his business into research and development and went into the downstream palm oil business.
His devotion to the palm oil industry is what earned IOI Corp its status as an integrated palm oil company.
Today, the company has 90 oil palm estates in Malaysia and Indonesia. 65% of the oil palm plantation holdings are in Sabah and Sarawak, 25% in Peninsular, and another 10% in Indonesia.
Producing palm oil and palm kernel oil, the company now also has operations in eight countries across Asia, Africa, Europe and North America.
It has everything – ranging from plantations, palm oil mills, palm refineries, palm kernel crushing facilities and to oleochemical plants – not only contributing to the country's economy, but also the welfare of the society.
Nation's lifesaver
Palm oil's glorious days are being left behind because of the world's hatred towards it. Although it may be true that palm oil thrived at the expense of the nation's forests, planting palms trees also comes with its own benefits, such as saving many deforested areas from turning into unproductive land, not leaving it vulnerable to soil erosion and defertilisation.
Above it all, palm oil is the nation lifesaver. It boosts economy in the rural civilisations, alleviate poverty, and gives smallholding farmers a surviving chance.
Lee shone a light on that a long time ago, and opened Malaysians' eyes to the moneymaking and the lifesaving potentials that palm oil could bring to themselves and the country.
But today, anti-palm oil campaigns are swaying many people's hearts, making them stop believing in palm oil.
One thing they are forgetting, even if the world continues to boycott palm oil, it would be near impossible to find a substitution that doesn't bring havoc to the environment more than palm oil ever has. They may turn to coconut, corn, soy, or any other vegetable oil source, but the losses it would bring would be far greater and the risk would be so much higher.
It isn't palm oil that destroys the habitats of the orangutans, disrupts the naturally balanced ecosystem, increases the greenhouse gas emissions, and cuts down the forest trees. If anything is to blame and should be boycotted, it's the unsustainable agricultural production.
Tan Sri Lee Shin Cheng left the world on June 1, 2019, but before that, he had gifted Malaysia with a great treasure that should never go to waste just because the world says so.