University Malaya is ranked 70th in the Quacquarelli Symonds World University Rankings 2020 – the biggest win yet for Malaysia's oldest university.

Quacquarelli Symonds World University Rankings (QS-WUR) is designed to help students narrow down international university options in their pursue of higher education. To produce a complete ranking, QS looks at the universities' reputation in research, teaching, employability, and international outlook.
When QS announced last year's rankings, University Malaya (UM) was at the 87th spot. Climbing up 17 steps is a major milestone.
According to vice-chancellor Datuk Abdul Rahim Hashim, UM's progressive achievement is due to the university's disciplines in perfecting its systemically crafted plans.
UM was rated in the top 100 world universities by QS-WUR with regard to six components. Four of them were citations per faculty (20%), faculty-student ratio (20%), international faculty ratio (5%), and international student ratio (5%).
According to Malaysia Education Blueprint 2015-2025, the number of research articles published by Malaysian universities increased more than threefold between 2007 and 2012, and the number of citations grew fourfold from 2005 to 2012.
This could have contributed to a high score in this particular survey.
Faculty-student ration survey
There are currently 9,714 enrolled postgraduate students in UM, 7,401 local and 2,313 international. With these numbers, UM is well-equipped to provide small class sizes and a good degree of individual supervision.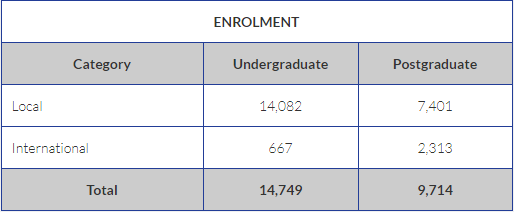 International faculty ratio and international student ratio
There other two components were scored based on UM's good reputation to attract international students, as well as its ability to provide excellent higher education.
However, the major contributions to placing UM on QS World University Rankings were these components: academic reputation (40%) and employer reputation (10%).
Academic reputation scored UM 68.2%, while employer reputation achieved a score of 72%, each rising from 62% and 56.8% since 2016 respectively.
Engineering and Technology is UM's best field
Based on the academic reputation 2019 survey, Engineering and Technology emerged as UM's best subject area. This was measured through a survey involving graduate lecturers or academics internationally.
During the 2016-2017 survey, nearly 75,000 academics participated, while the 2018-2019 survey evaluated the responses from 83,877 academics.
Out of these academics, 64.3% were from Europe, Middle East, and Africa, 51.5% were Americans, while the rest 48.0% were from Asia (Malaysia made up the 4.6%), Australia, and New Zealand.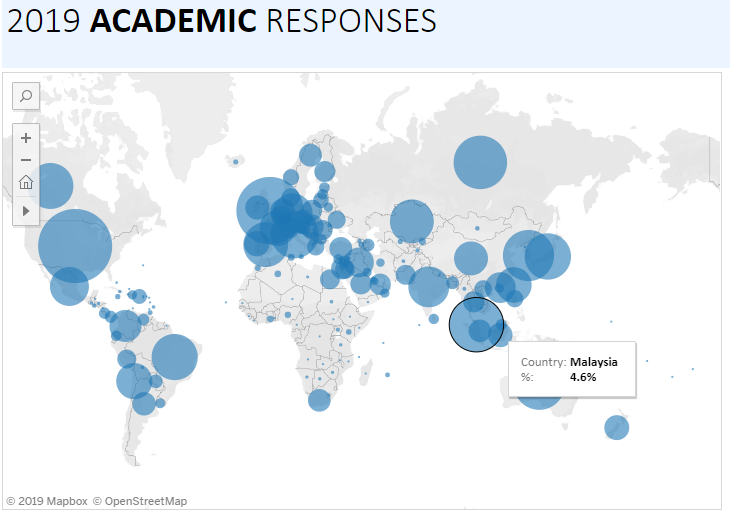 In terms of subject areas, the most responses came from Social Science and Management (50.7%), Engineering and Technology (31.7%), and Life Science and Medicine (26.05).
In the responses, the academics were required to identify the university they considered the best work was taking place in their fields. For UM specifically, the most voted subject areas other than Engineering and Technology was Development Studies.
Proving the quality of UM's Engineering School, US News ranked it in the top 10 engineering faculties in the world with a score of 86.3% in 2017, almost closing the gap to Imperial College London with a score of 87.7%.
UM produces the best graduates
According to the employer reputation component, UM produces the best graduates compared to other Malaysian public universities.
To fit this criterion, QS survey calculated 42,862 employer responses internationally (1.46% from Malaysia) involving positions such as managers/ executives (21.0%), CEO/ president/ managing director (16.3%), and director/ partner/ vice-president (10.1%).
All these employers came from different industries such as technology (9.8%), consulting (9.3%), and manufacturing (7.7%). They were asked to single out the university which, in their opinion produced the best graduates.
In QS Graduate Employability Rankings 2019, UM was ranked at the 161-170th spot. The rank was still much higher than its close competition Taylor's University at the 201-250th spot, which according to The Star, produces the highly sought-after graduates in Malaysia.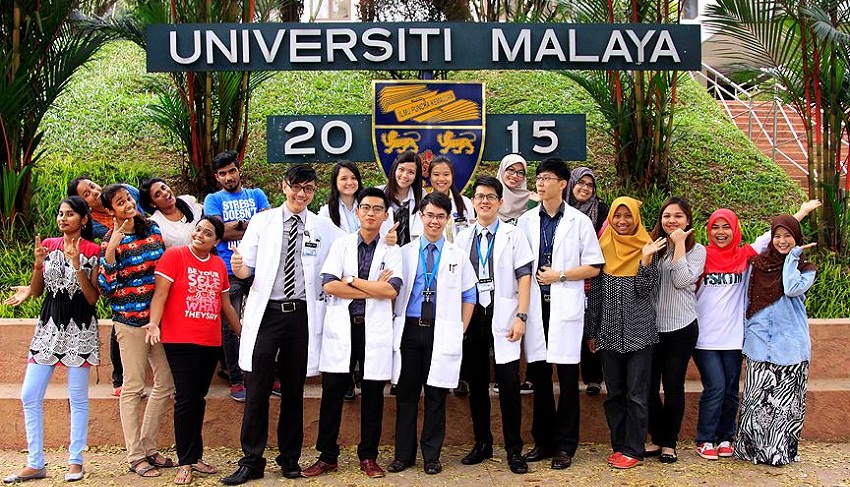 As UM remained as Malaysia's number 1 university, the other nine in the top 10 universities were also making their ways up the QS World University Rankings. The closest one is University Putra Malaysia (UPM) currently ranked 159 on the list, a big leap from 202 in the previous year.
Education Minister Dr Maszlee Malik has reacted to the rankings and stressed that it is not the be-all and end-all for universities.
"Instead, priority should be given to substantial elements that will give a high impact on education and the culture of academic excellence, as well as contribute to Malaysia's higher education's ecosystem." – Dr Maszlee Malik (Jun 19, 2019).