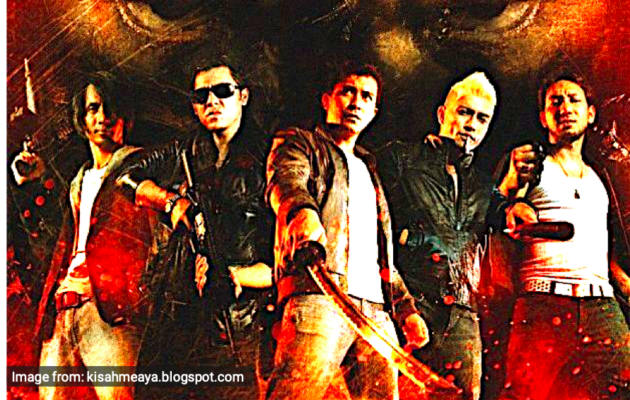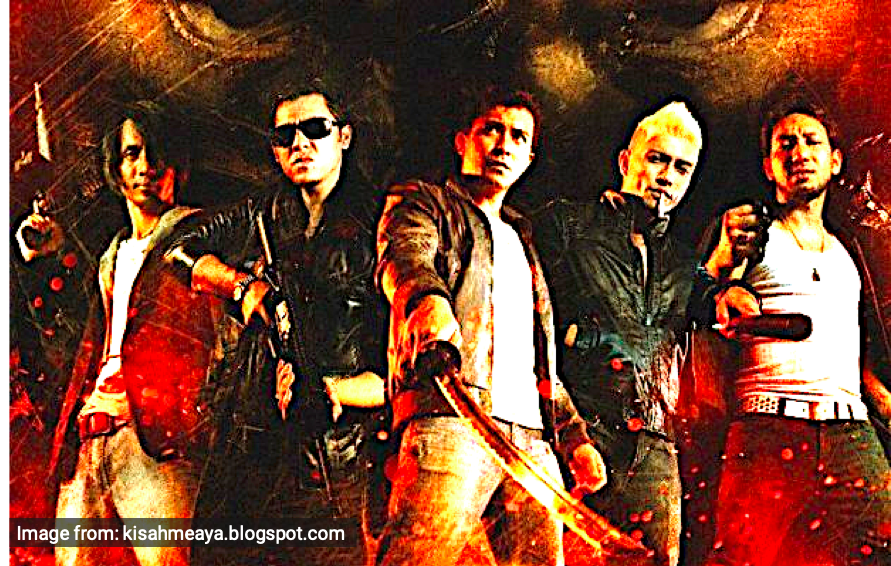 Gangsterism always become the subject of many local movies, but is it really just a movie?
Malaysia may seem peaceful on the surface, but dig a little deeper, brutal crimes and violence have resided in-sync with the people's daily lives spanning across generations.
Many reasons can be associated with these gruesome cases, but one of them is gangsterism.
Two of the biggest gangster cases that set their own record in the country's crime history are the notorious gangsters Botak Chin and P. Kalimuthu.
Both of these names will always come to many people's minds when asked about Malaysian "supervillains".
Their reign of terror may have been put to an end, but criminal gangs in Malaysia remain active to this day.
It started with the Chinese triads
Gangsterism in Malaysia began since before the country's independence, and it started with the formations of secret societies: the Chinese triads.
The Chinese enrolled themselves in these societies for mutual protections and supports after migration.
Two of the most prominent triads were the Hai San Society and Ghee Hin Society. Both groups clashed in a series of wars known as the Larut Wars from 1861 until the signing of Pangkor Treaty in 1874.
One of the most notorious and dangerous gangsters back in the day was Botak Chin, who joined a society known as Gang 360 and involved in robberies in the 60s. He formed his own gang shortly after and went on a robbery spree throughout the late 60s until half the 70s, before his arrest in 1976.
Another influential Chinese triad was Wah Kee, a society existed since the 19th century. In the 1950s, the group actively operated around Bentong, leading to the emergence of many other criminal gangs, such as Gang 08, Gang 18, Gang 36, and Gang 04 in the 80s.
These gangs dabbled in crimes like protection money and territorial fights, while at the same time began recruiting young Indian members.
Gang 04 specifically, recruited another notorious gangster P. Kalimuthu, or widely known as Bentong Kali.
The Indians took over
There are around 7% of Indian population in Malaysia, but 70% of the small number are involved in gangsterism.
These Indians started as working for the Chinese triads to carry out illegal activities. From protection money and territorial fights, the gangs expanded their criminal repertoire into murder, drug trafficking, possession of firearms, illegal gambling, prostitution, extortion, and robbery.
The members worked their way up the gang ladders, until they completely took over and became dominant.
Bentong Kali, who was shot dead by the police in 1993, was known for his "hobby" of killing people for the joy of it. Started as a member of Gang 04, he subsequently left to join Gang 08. After a short arrest, he returned to crime and formed his own gang, Gang 04 Jalan Klang Lama.
His reign of terror left a repercussion in gangsterism in Malaysia. Today, many young Indians are either being recruited as members for gangs, or are suspected of being members of these gangs.
An exposure by Al-Jazeera 101 East revealed that many young Indians are being targeted to become gang members because of poverty, and some choose to join the gangs for protection against the cruel outside world.
However deep the Indians are in the gangster scene, the Chinese haven't completely left it, making up 25% of the involvement as the "gold masters" especially in Gang 36, while the Malays fill up the 4.77% of the gap through gangs such as Double 7, Tiga Line, and Gang 30.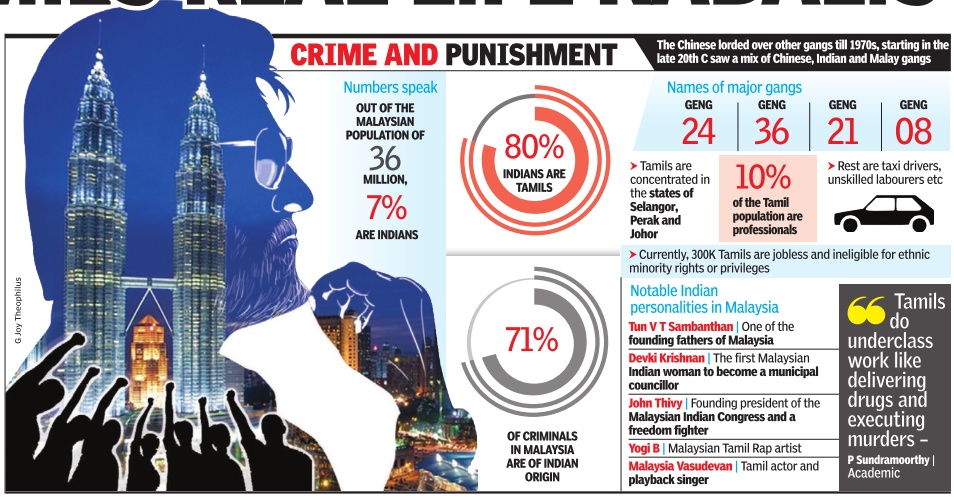 In 2013, the Home Ministry identified 49 illegal gangs with over 40,000 members. Other than the ones mentioned above, others also included Gang 21, Ang Soon Thong, and Sio Sam Ong.
But according to Sin Chew Daily, more than a hundred secret societies and gangs exist in the country, splitting from their former gangs and splintering into smaller factions.
In the past, the police had come down hard on these gangs, including gunning down five members of Gang 04 believed to have been involved in a series of shootings in Penang in 2013.
Nevertheless, they continue to slip through the cracks of the law.
Battling this cancerous "tradition" requires early detection, especially among the vulnerable and impressionable youngsters.
Cracking down the entire network of gangsterism has time and time again proven to be difficult, so perhaps it is time to help the young so that they don't turn to gangs when life gets tough.