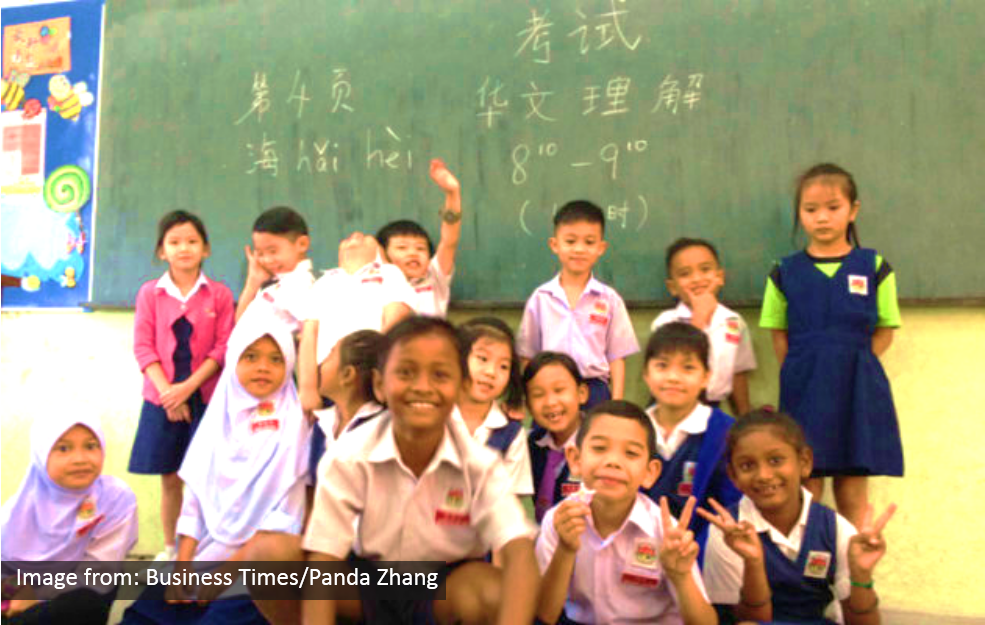 Today, many parents agree that Chinese vernacular schools is the better place for their children's education. What makes these schools a much more favourable option than national schools?
They are called Chinese vernacular schools, but they are not for the Chinese only.
Between 2010 and 2014, there was an increase by 20.7% in the enrolment of non-Chinese students in these schools. According to Malaysia Education Statistics, in 2016, non-Chinese students comprised of 18% of the total enrolment in Chinese primary schools.
The enrolment of non-Chinese students is growing from year to year despite calls for vernacular schools to be abolished. Why?
Chinese schools offer higher education quality?
One of the reasons more and more parents are sending their children to Chinese schools nowadays is because of the perception that Chinese schools offer better quality education compared to national schools.
There is a growing concern that enrolling children in national schools will result in them getting poor education and jeopardising their future careers.
It is crucial for schools to provide a good learning environment for the pupils, but some still fail to do so. In this instance, Chinese schools are competitive in nature and this could cause a lot of stress to the pupils, but at the same time it also encourages them to excel in examinations.
In addition, there are claims that Chinese schools are becoming parents' choice of education for their children because of their prowess in Math and Science. The workload is intense, but it is part of the consistently high teaching and academic standard that evidently lead to better educated Malaysians.
For a more guaranteed future and career
The demand for Mandarin language is growing in and outside of Malaysia. In many parts of the world, Mandarin is regarded as the language of the future.
China, where the language is most spoken in, is now the world's second largest economic power behind the United States, surpassing Japan. With many Chinese companies looking to expand businesses all over the world, one's ability to speak Mandarin will secure their future in many working fields, such as education, healthcare, and any business ventures.
The same can be said in Malaysia's context, where Mandarin is an important Chinese language and it is becoming more of a requirement to apply for a job.
Therefore, many parents decide to send their children to Chinese schools so they can pick up Mandarin as a third language from a young age and learn to converse in it confidently in a more accepting environment.
Maybe the problem lies with national schools
Vernacular schools have always been used as a scapegoat in debates over racism. Because they are Indian and Chinese centric, the schools are accused to be the cause of disunity among multiracial Malaysians. But what these schools actually promote is interracial understanding.
Parents who chose to enrol their children in Chinese vernacular schools admitted that the children do not experience any form of discriminations. In fact, the teachers are highly committed, professional, and dedicated to all of the students.
Muslim children are allowed to learn Pendidikan Islam, and halal foods are provided at the canteen.
Furthermore, not only are national schools claimed to be providing lower education quality, even among the same ethnic groups discrimination still exists. As a result, more parents feel obliged to send their children to a school where learning environment is convenient and equal for all.
Vernacular schools are products of Malaysia's history, a proof that the country promotes racial unity among its people. It is always warming to see friendships forming among them, and so is letting children from different ethnicities engage in an encouraging learning environment.
Education is a priority, and if enrolling in Chinese schools ensures the children get a better one, there is no need to question or deny it.