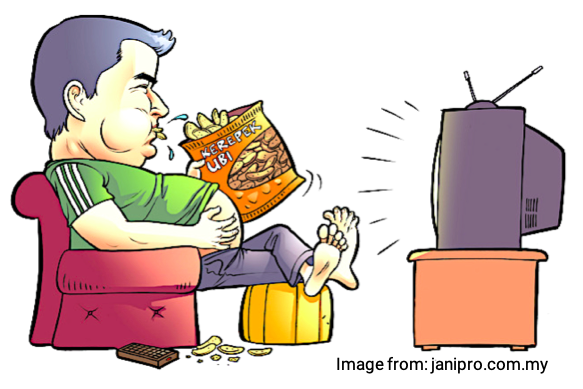 The prevalence of obesity in Malaysia is at 13.3%, making it the fattest country in Asia.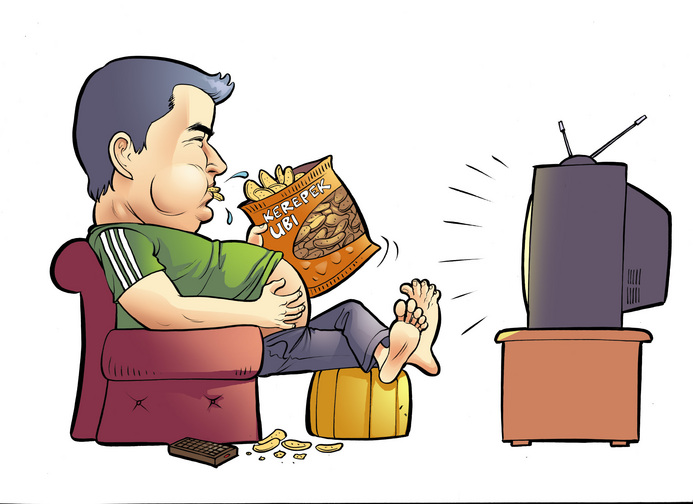 Economist Intelligence Unit's Tackling Obesity in ASEAN reported that number of obese people in Malaysia increased by 27% from the year 2010 to 2014, resulting in three million obese Malaysians.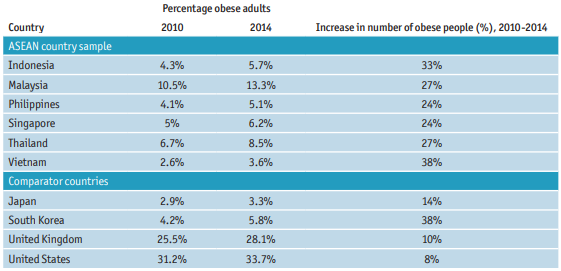 On top of this, according to Malaysian Adult Nutrition Study, only one-third of the adult population had ever exercised and only 14% practice ample amount of exercise.
A research showed that more than 600 adults between the age 20 and 25 take rice twice a day, with dishes ranging from chicken (66.7%), fish (22.8%), and meat (5.1%). While the younger generations prefer fast food such as KFC ((54.0%), McDonalds (18.4%), and Pizza Hut (12.0%).
Other than being a huge concern on its own, obesity is also an underlying factor of diabetes. Profiles provided by World Health Organization (WHO) showed that 10.3% diabetic males and another 15.3% diabetic females are obese.

In addition, 477,000 obese children were reported in 2013, and the number is growing alarmingly each year.
Malaysians love eating. Judging from all the fancy food outlets in the malls and hawkers selling much cheaper foods on the streets, coupled with sedentary lifestyles, it is no surprise that obesity is becoming a major health problem in the country.
Malaysia's strong culture of entertaining guests with food
One of the factors contributing to Malaysia being the fattest nation in Asia is its lasting culture of celebrating all kinds of events with feasts and entertaining the invited guests with a variety of food.
This culture grows stronger during festive season especially through the whole month of Syawal where holding open houses is a necessity all over Malaysia. Wedding receptions, parties such as birthday party, and simple gatherings between family members or at the offices also involve food, be it home-cooked or restaurant deliveries.
Food varies depending on where it originated from. If Kelantan and Terengganu are famous with nasi kerabu and nasi dagang, Kedah and Penang have their own signature laksa, and Penang has the best original nasi kandar. Attending a feast and seeing at least one of these meals on the table is a common culture.
Not to mention that sometimes one house can have more than one meal served, and the guests can get more than one invitation in a day. Since fulfilling an invitation is a must – also a good practice in Islam – hence, higher obesity risk.
Lepak at mamak culture
Other than attending a feast invitation at a friend's house for an evening of nasi minyak and gulai daging, another extending culture among Malaysians is to lepak (hang out) at mamak restaurants (Indian-Muslim restaurants with the guarantee of halal food) past midnight.
A plate of roti canai and a cup of teh tarik are among the many food selections at these restaurants, with prices so affordable anyone could go for a bite.
Hanging out at the mamak has become such a norm among Malaysians that it is regarded as one of the cultural identity. Not only do they spend hours eating appetizing food, the night becomes merrier when there is a football match being aired on the restaurant's big screen.
Amidst all this, there is also a recent burst of bubble tea craze among Malaysians. According to WHO Malaysia, consuming sugary drinks increases the risk of obesity, along with other string of non-communicable diseases (NCDs) such as heart disease, stroke, and cancer.
Statistically, 36% of students have sugary drinks at least once a day, and adolescents take an average of 10 teaspoons of sugar daily.
Last year, former Health Minister Datuk Seri S Subramaniam suggested a multi-sectoral agreement to limit the operating hours of mamak restaurants and hawker stalls as one of the ways to fight obesity and improve health.
But success has yet to be achieved as obesity continues being in the worrying state, mostly because the public lacks of awareness about obesity and its danger.
Lack of awareness about obesity and its danger
Not many are aware of obesity and the danger it poses to life – one of them being its connection to NCDs.
Although the government had previously increased the tax for beverages with higher sugar content, the obesity problem would not be tackled completely as long as the community itself refuses to cooperate. Besides, reducing sugar alone is not enough if high cholesterol foods are being consumed on a daily basis.
Strong partnership and open agreements between the government, food industry, and civil society (both public and private) are required to overcome obesity.
In order to get the society involved, the people have to be well-informed about obesity, and this can only be done through awareness campaigns and education on healthy nutrition.
The misconception that obesity is a cosmetic rather than a health issue needs to be straightened out, so that people can opt for preventive measures instead of a cure when it is already too late.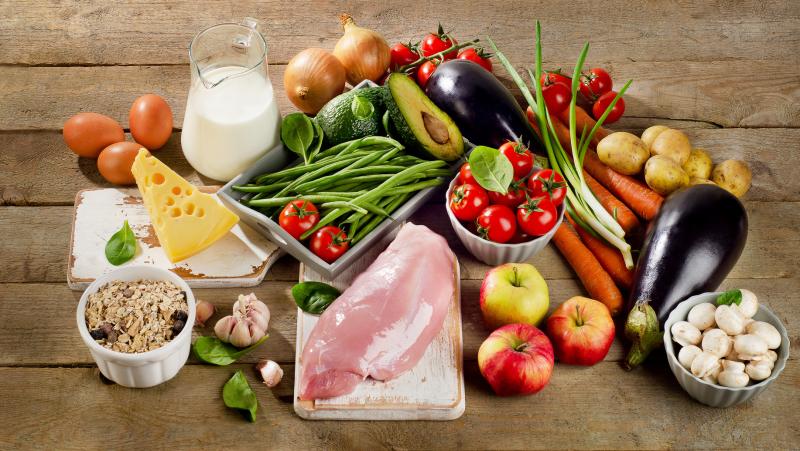 WHO predicted that one in five adults will be obese by 2025.
Two strongly suggested ways to overcome this are regular exercise and a healthy diet.
For regular exercise, physical activities can tackle obesity as it does not only reduce weight but also promotes a better life.
With regards to a healthy diet, push aside excessive sugar and saturated fats, and start consuming more fruits and vegetables and drinking a lot of water.
Build a mindful eating habit, because everything is fine if done in moderation.