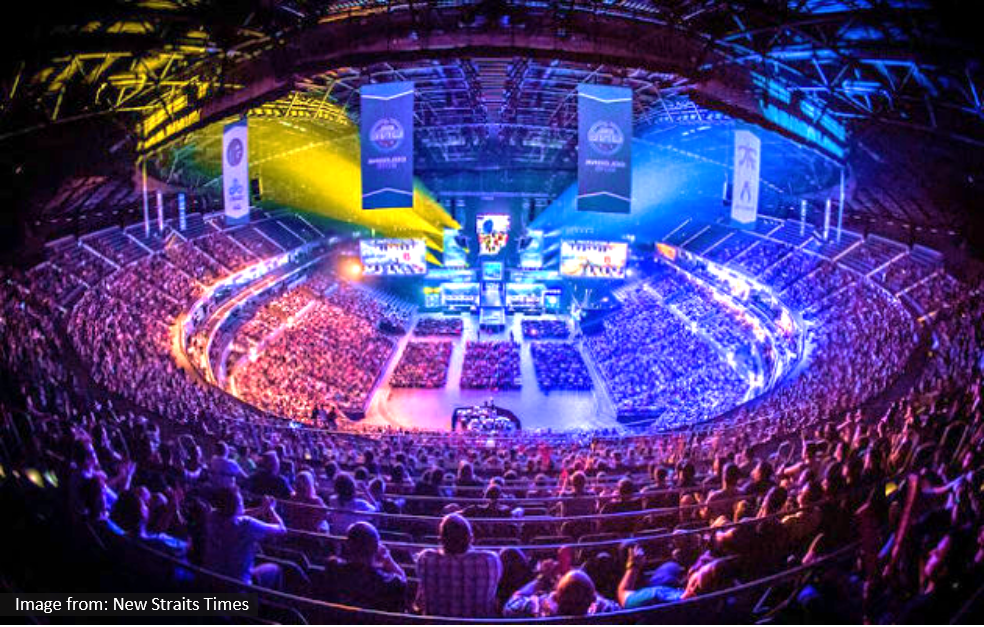 2019 SEA Games is fast approaching. It is time for Malaysians to show strong supports for the eSports team.
Esports is on the rise – doubled budget allocation for 2020 by the government, increasing participations, and growing worldwide popularity. It is not just about playing a video game among a group of friends on one isolated weekend, but a video game that is played on a professional level with huge spectatorship.
Esports was recognised as a medal sport in 2018. As Malaysian eSports athletes are preparing for their first appearance at the 2019 SEA Games, it is time for people to see eSports with as much respect as other sports.
A brief history on eSports' rise to mainstream culture
The first official video game competition ever recorded dates back to October 1972 at Stanford University. But it was in the 1980s when video game competitions began to hit mainstream when Space Invaders Championship was held for over 10,000 players. The success of the competition eventually turned the public eye on video games and made people realise the video gamers' existence in the world.
The '90s then brought the Internet, which made online gaming that connected multiple players at once possible. Instant messaging let players speak to each other and plan strategies. It was at this point the "competitive gaming" term was coined, which was also the start of video gaming peak through the multiplayer online battle arena (MOBA) genre. The ever-evolving Starcraft franchise which first came out in 1998 became the starting point of MOBA success.
The fast expansion of eSports arena doubled when Twitch.tv came onto the scene in 2011 – a video live streaming service that rounds up all players from all over the world. Today, Twitch.tv garners 15 million viewers on a daily basis, also making Southeast Asia the fastest growing region of eSports.
The 1.8 million eSports enthusiasts in 2016 increased to 2.4 million by 2018, and it is expected to double as the world is preparing to enter 2020.
Esports at the 2019 SEA Games
Video gaming is considered a sport because of the use of physical exertion – the rise of blood pressure and the increase of heart rate while playing video games – and the use of enhanced skills as well as diverse techniques to win a tournament.
While there are some people who are still sceptical over eSports being treated on the same level as the other sports, the International Olympic Committee and the Asian Electronic Sports Federation have sanctioned e-sport to be featured at 2019 SEA Games in Philippines.
Open to both genders, the game is divided into three categories, personal computer (PC), console, and mobile. Video games contested are Dota 2, Starcraft 2, Tekken 7, Hearthstone, Mobile Legends: Bang Bang, and Arena of Valor. 24 athletes have been chosen to represent Malaysia, aged 15 to 26, and they are attending training sessions, armed with full supports from the Malaysia government to win the games.
The chosen athletes have mastered the skills of video gaming mostly from a very young age. For Malaysians to finally take eSports seriously is like giving the other sport athletes a run for their money.
Esports can be Malaysia's future
Esports wouldn't have been made possible without technology, and it will keep on improving as long as technology keeps on growing. This is why e-sport is said to be the future, in fact, the future of all sports.
It widely ties back to the participants, who may start venturing into e-sport arena just by watching it first. This is called a process of gamification – the transformation of watching into playing.
In addition, unlike other sports, those who are interested into e-sport can begin their eSports journey simply with a personal computer, a video game console, and the Internet connection. There is no physical requirement needed, and they can pick up video gaming during their leisure time.
This is mostly encouraging to young children who have a knack for video gaming. Esports' success can aspire them to aim for something bigger.
People have been playing video games for decades, with school children sneaking out of the house to play video games at cyber cafes. But the notion of e-sport is still relatively new in Malaysia. There is still a long way to go before the Malaysian eSports arena can truly shine, and it will require trust and support from all Malaysians.
Some parents may be worried that their children will end up wasting time playing video games than actually turning it into a career in the long run due to its passive nature, but more and more manufacturers are tapping into a more active video gaming. Imagine playing a video game using virtual reality technology, or better yet, augmented reality technology, eSports might just be the only thing relevant in the future.
But first, let's win the SEA Games.