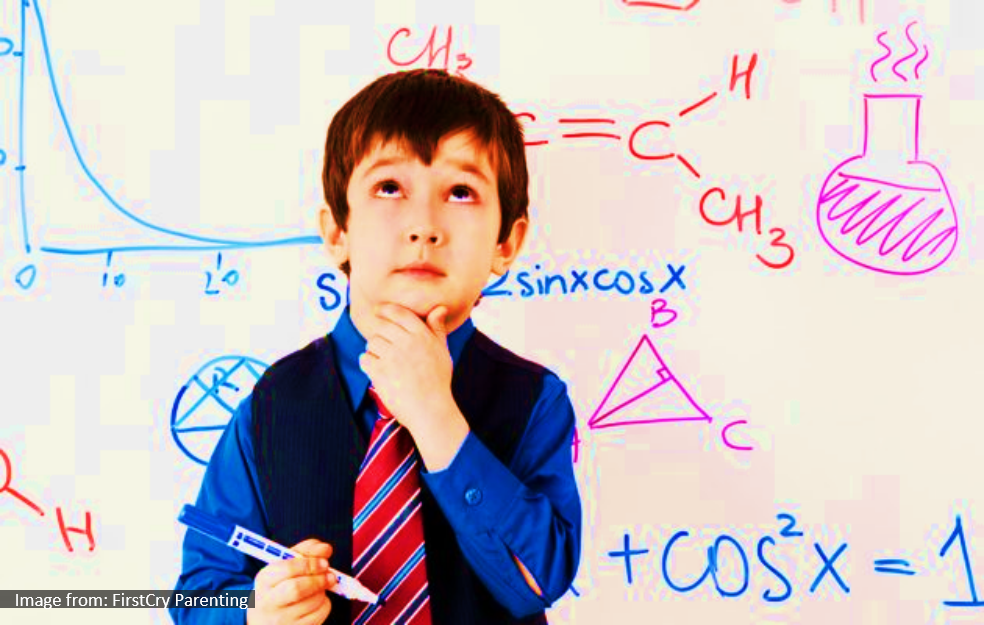 Being born a genius is a gift, but with such astounding abilities, it can somehow turn life into a curse.
In the movie Gifted, a professor turned boat repairman Frank Adler became the legal guardian of his niece Mary Adler after Mary's mother committed suicide when she was six months old. Mary was an intellectually gifted seven-year-old, just like her late mother whose childhood was devoted to studying mathematics.
When Frank's estranged mother Evelyn emerged, Mary became the subject of a custody battle. While Evelyn wanted Mary to be specially tutored as a preparation for a life of mathematics so that she could finish her mother's unsolved Navier–Stokes equation, Frank on the other hand wanted Mary to stay in public schools so that she could get the normal childhood her mother never did.
The movie portrays the struggle of two parents deciding on what's best for a gifted child, and surprisingly, it is not so far from the truth.
Parents usually spot their children's gifts at a tender age, but many of the stories of Malaysian child prodigies have been met with a cruel twist of fate. One story that most recently shocked Malaysians is that of the Math genius who was sponsored to further his studies at Imperial College London, only for him to be caught and sentenced to jail for possessing and making 30,000 child pornographic materials with the intention to distribute them.
Now he's back in Malaysia and is getting his doctorate in Universiti Kebangsaan Malaysia (UKM), but unlike how it was when his gift was first discovered, the news about his enrolment in UKM was met with extreme hatred from Malaysians.
Things didn't turn out so well for him and many others.
With unique abilities, comes great expectations. Other than one's own "falling from grace" misadventures, is Malaysia, as a foundation of their journey, doing enough for this special one-of-a-kind group of people?
"Gifted" in the eyes of society
Gifted children possess advanced cognitive abilities and IQ level the same as adults who specialise in a particular field of study, but what people tend to forget is their emotional range is still of their own age.
For children, being gifted can be a little too overwhelming because of the 24-hour media surveillance and people's high expectations. Because of their intelligence, they are expected to always be at the top of their class and master all lessons beforehand.
With the spotlight on their tails wherever they go, they can be pressured into a path without failures. This, according to UKM Professor Datuk Dr Noriah Mohd Ishak, is what makes gifted children prone to depression, or worse, suicidal tendencies.
Back in 2007, a heart-breaking story of "boy genius" Chiang Ti Ming's death circulated in newspapers. This was the boy who made history by enrolling in the prestigious California Institute of Technology (CalTech) at the age of 15 and being the youngest ever to receive "Undergraduate Students Merit Award" two years in a row at CalTech.
Despite his top-notch achievements over the years, he silently suffered from depression and was hospitalised for it in 2002. According to his family, he passed away peacefully in January 2007.
The education system is not designed for them
The "unrecognised genius" is what some people call him, having shocked the entire Malaysia with his abilities to solve mathematical equations as young as six years old. Unfortunately, his bright mind couldn't promise him a bright future.
Frustrated at Malaysia's education system that clearly wasn't meant for him, Adi Putra dropped out of Sekolah Islam Antarabangsa and because of that, he wasn't able to earn his SPM certificate. He then enrolled in the matriculation of International Islamic University Malaysia (IIUM) for two years, but was denied A-level certificate because of his young age.
Generally, gifted children are easily bored at school, and their inability to engage with the teachers and other students can later cause many behavioural problems. The misconception of "genius doesn't need school lesson" is depriving these gifted children the type of education they desperately need.
A research in the United States found that the education system typically focusses more on children with disabilities. While it's true that disabled children should be given the education that feeds their needs, education for gifted children is often abandoned because people think they already have it all figured out. When in fact, children with intellectual gifts need close guidance about the course of study to pursue and the right place to pursue it.
A centre for education for gifted children has been built in Malaysia and is gradually gaining momentum. It is known as the PERMATApintar programme, designed specifically to cater to the needs of gifted children across the country. Since its inception in 2009, the programme has identified and helped around 5,600 gifted children.
There is a future for gifted children as outlined by Malaysia, but first debunking the myths that the gifted do not need guidance in education and aren't allowed to fail is a must.
Parents must be beyond supportive, and instead of exposing these child prodigies to the world and turn all eyes on them, helping them to find a place where they belong can ensure them a much brighter future.