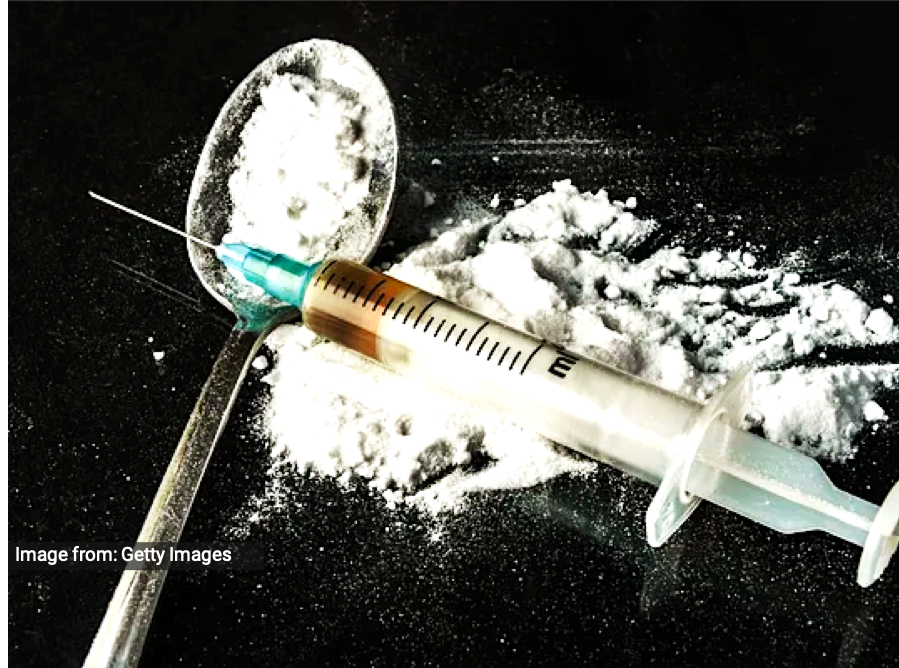 Actor and director Farid Kamil is not the first Malaysian celebrity to have fallen victim to the darkest side of drugs, and it is safe to say that he won't be the last.
Farid Kamil was recently sentenced to nine months of imprisonment after he was found guilty of using THC drugs in January last year.
The list keeps growing each year that when the next celebrity gets arrested by the police for a drug-related offence, there's nothing surprising anymore.
The popular drug among Malaysian celebrities is methamphetamine, or better known by its street name 'syabu'.
Narcotic Addiction Rehabilitation Centre (Puspen) recorded 143 methamphetamine cases in 2014, 141 in 2015, and 132 in 2016. 117 cases were recorded in 2017, but the number rose again in 2018 with 149 cases.
Methamphetamine (or meth) can give a false sense of well-being and energy, giving the celebrities the strength they need to survive a surveillance-filled day.
Although the relief that drugs provide could make them forget about their conflicted lives, it is only temporary. Once the effect wears off, the comfort is gone, and the addiction begins.
The cycle of drugs
Back in the 90s when rock kapak (slow rock music) was dominating the music industry, Iklim was among the bands at the peak of their career. But all that was destroyed when the late singer Saleem, the lead vocal, was arrested for abusing heroin in 1996.
Released from jail, he attempted to revive his singing career before falling back into the drug circle in 2005, this time for the mixture of heroin and monoacetylmorphine.
Apparently, finding drugs on the narrow alleys of Chow Kit was quite easy.
Among many other drug addicts, one of the most highlighted cases was that of Radhi (the face of indie band OAG). In 2017, Radhi make a shocking confession about his drug addiction.
He said that he had been hooked on drugs since he was 15 years old. Although efforts were made to stay away from drugs, it always led him back into the same cruel cycle.
Pop legend Datuk Jamal Abdillah fell victim to drugs for 27 years. Somewhere during those years, he stopped taking heroin for six years, before opting for methamphetamine which he thought was safe to use to enhance his stage performance.
An article by Huffpost supported this: celebrities turn to drugs to get the excitement and the euphoria while performing on stage.
Above all, one of the biggest celebrity drug cases is that of the talented actor Khaeryll Benjamin Ibrahim, better known as Benjy.
In 2010, Benjy's rented house was raided by the police, which turned out to be a drug lab for processing cocaine and methamphetamine.
The second arrest was in 2015, when he was found with methamphetamine in a hotel. Next in the same year, he was detained in a car alongside a group of friends and once again a plastic bag of methamphetamine was found.
Selling drugs can be a lucrative source of income, but all things must eventually come to an end.
Benjy was arrested at Kuala Namu International Airport in Medan, Indonesia in 2017 trying to smuggle drugs into the country. He was suspected of hiding methamphetamine in his rectum.
A long series of charges and fines was put to rest when Benjy was finally sentenced to eleven years and three months of imprisonment. He is currently serving time at Penjara Tanjung Gusta, Medan.
The guilty
Another lead singer of rock kapak band, Ameng (Spring) was sentenced to eight years in prison and ten whips for using and possessing cannabis and methamphetamine in 2011.
Also arrested in 2011, Mamat from the band Exist was fined RM1,000 for inserting methamphetamine into his body. Mamat's successor, Ezad, was fined RM3,500 for using and possessing the same type of drug.
Comedian Saiful Apek had also made a wrong turn when he was arrested for abusing cannabis and was fined RM2,500 in 2014.
While Zamani, the vocalist of Slam, risked his successful career after abusing morphine and was fined RM5,500 in 2015.
If some singers use drugs for better stage performance, actors might be using them for a whole different reason. For example, Tony Eusoff and Sofi Jikan were both arrested for abusing cannabis.
During Tony's mitigation plea, his lawyer linked his use of drugs to stress, which is also one of the main reasons celebrities choose drugs as a way of coping.
Tony was sentenced to eight months of prison, while the jury is still out for Sofi.
The ones that got away
There are also celebrities who despite getting arrested, still manage to escape jail time, or worse, the death sentence.
One of them is the bassist of band New Boyz, Zack, who was accused of selling 1,321 gram of cannabis in 2010. But when the prosecution failed to prove the prima facie case, Zack was released and consequently escaped the death penalty.
The spotlight was shone shortly on the actress Uqasha Senrose last year when she was caught with 53 Erimin 5 pills in her handbag.
However, she was released on bail after her urine test came back negative despite being seemingly high on drugs. She further spun a story that she was set up.
Another actress who had also been charged with drug offence, Zarina Anjoulie, was not having it.
According to Zarina's Instagram posts, she indicated that most Malaysian celebrities were involved with drugs, especially the ones who might look innocent.
Zarina also added that "high ranking" female celebrities who were released immediately after getting caught was because they had a powerful "backup" on speed dial whom even the police had no authority over.
Although Zarina came under fire after her daring confession, she stood her ground.
Saiful Apek, Zamani, and Radhi are among the celebrities now working to turn their lives around.
The arrest of Farid Kamil proved that no one is above the laws, and hopefully celebrities, or anyone, think more than twice before descending into the world of drugs.