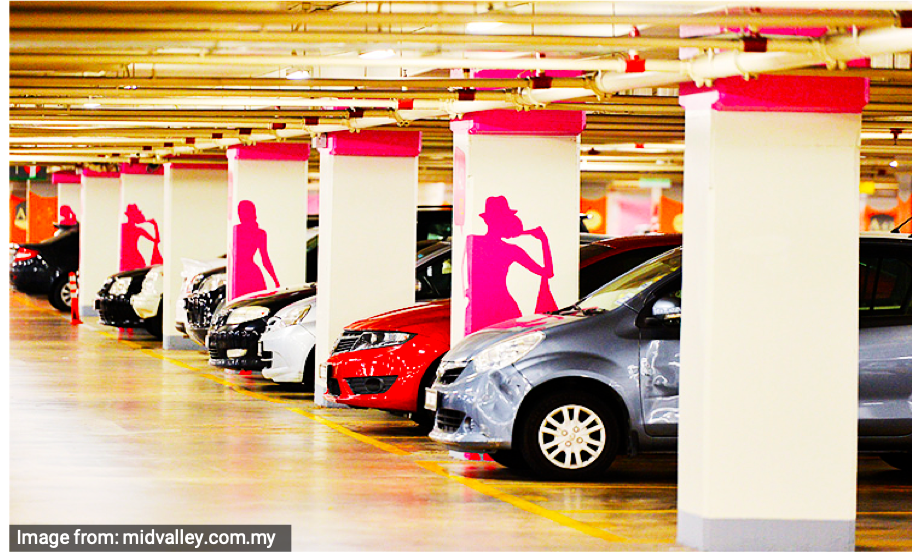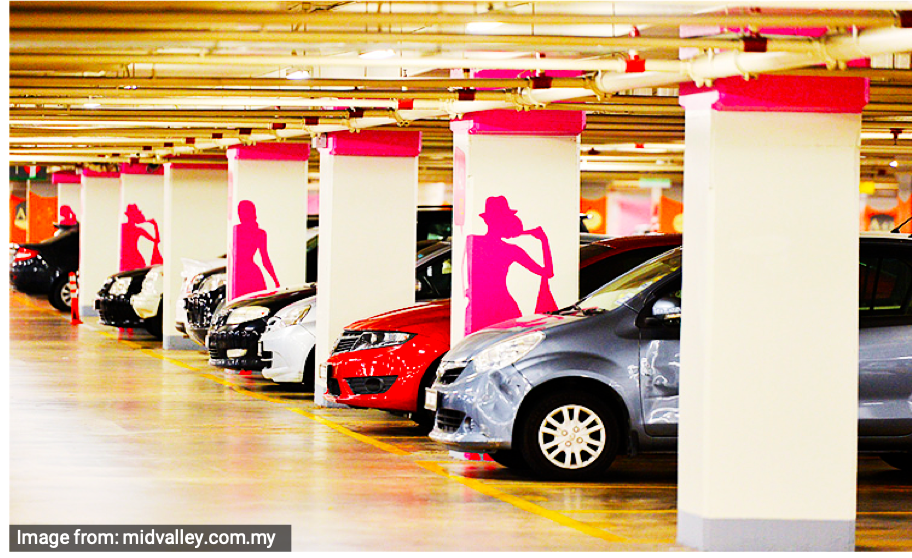 'Ladies only' services have been around Malaysia for a while. Even so, these zones are often abused or disrespected, but is necessary as these facilities seem to have positive effect on crime rate.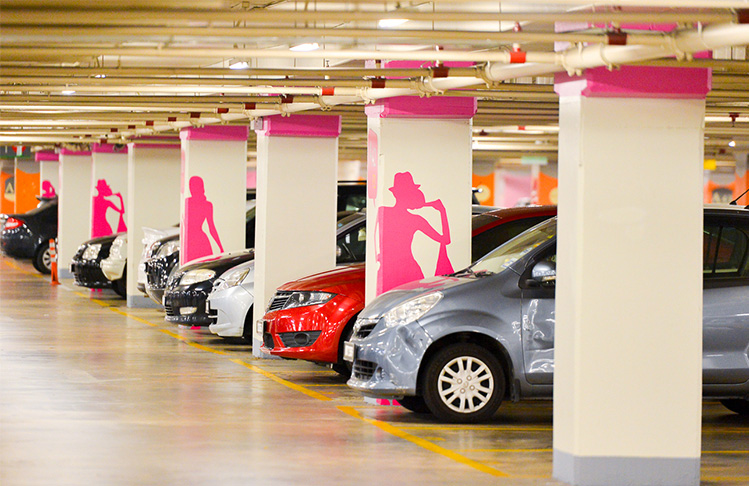 Women empowerment is a rising movement celebrated by both genders. The more forward-thinking society gives women education opportunities and a place in the workforce equal to those of men.
Amenities are placed throughout to ensure the growth and success of every women, but the functionality of some of it are questionable. Hence, it raises the question of how practical these women only facilities are and its effect on crimes on women across Malaysia.
Women only amenities spread over Malaysia
Ladies only parking became a phenomenon in popular shopping malls just a handful of years back. Numerous ladies parking was implemented in the early 2010s, and most popular malls like KLCC and Mid Valley have implemented measures to safeguard its perimeters.
With multiple cameras and panic buttons placed, plus private security guarding well-lit zone, women felt slightly safer. Not long after, majority of the popular shopping malls followed suit.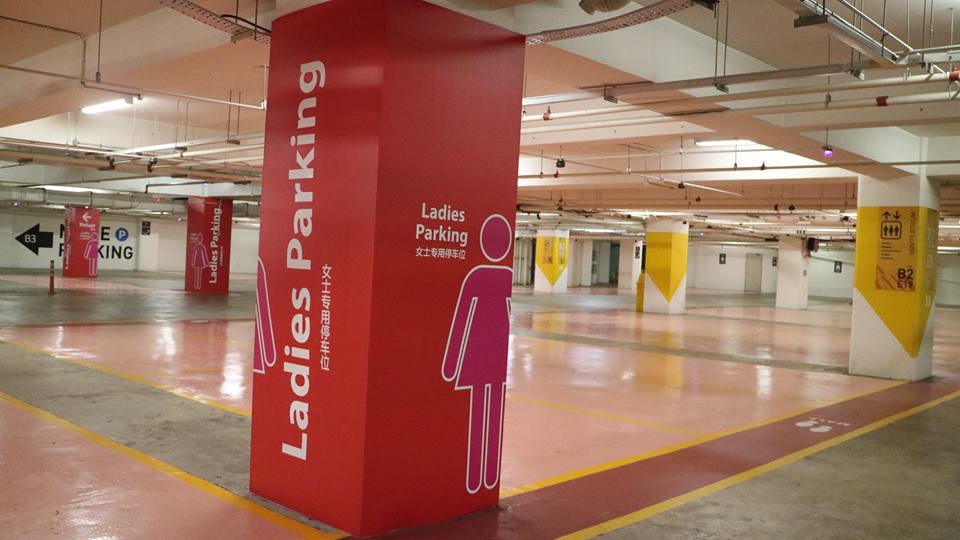 Besides parking, Riding pink is one of the many female only e-hailing services in Malaysia. Founded by women for women, they aim to provide flexible avenue for ladies to earn additional income, and safe transportation alternatives for women.
Female only coaches in KTM and MRT too are frequented when travelling around KL. with ladies only stickers and pink banners covering the coaches, the rules allowed boys under 12 to ride in the coach too.
Other than that, Transport Minister Anthony Loke announced female only coaches on the KL-Seremban route will be making daily round trips exclusively for ladies during non-peak hours.
It's a great incentive for women who frequent the city, but some deem it impractical. Women travelling with male partners have to be separated, and extra costs may be used just to transport a handful of ladies on a bus. But the ultimate goal for its establishment was to keep women safe.
A correlation for lady amenities and crimes against women
According to analyses on Asia Pacific countries by VavlueChampion, Malaysia is among the top five most dangerous places for women to live in 2018. Malaysia ranked 10 out of 14 on their safety index, just behind Thailand and before China.
Their methodology involved surveying healthcare services, legalized policies, career opportunities, and life quality. The report indicates fear of reporting crimes and lengthy legal process contributes towards Malaysia's current ranking.
Alternatively, the Women's Aid Organisation in Malaysia reports significant decrease on crimes against women for molestation since 2013. The relationship between implementing women only facilities and molestation have an inverse correlation.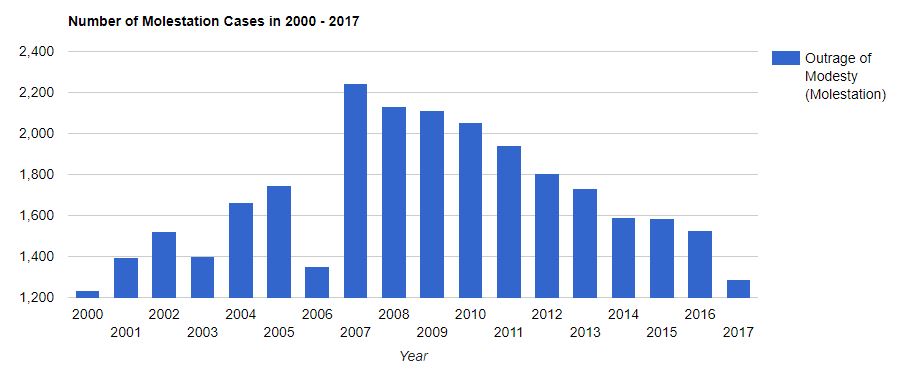 Whereas statistics for sexual harassment in Malaysia only started decreasing since 2017, but with significantly less victims compared to molestation.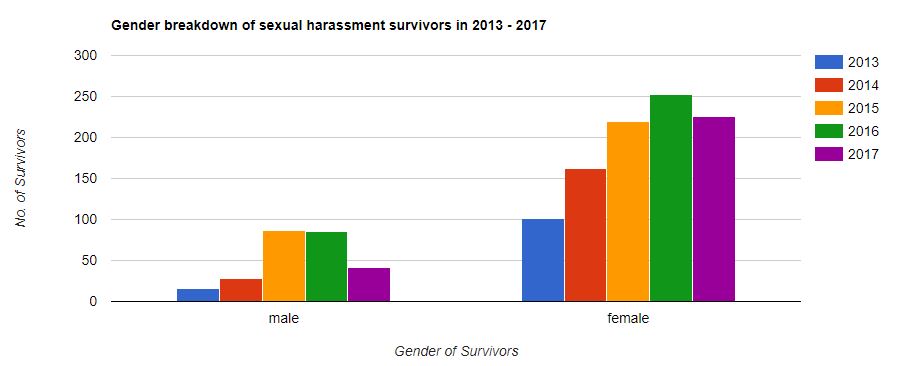 Another takeaway form this is the vast amount of different molestation and harassment cases that exist between men and women. Clearly proving women do require a safeguarded zone while traveling or parking.
Evidently, Malaysia is gradually reducing its crimes against women, but perhaps its policies and enforcement needs catching up to go on par with other advancing countries. Unfortunately, Malaysians do not seem to prioritize this in mind.
Women only zones get invaded and abused
The concept of ladies parking should not be a stranger to anyone at this point, but every so often someone doesn't follow the rules. It's more surprising when that someone is a female.
Back in 2016, Facebook user Peter Cheng and his wife tried to get into the ladies parking zone together and posted their frustration online. The female security officer did her job and refused their entry even after Peter left the car. Netizens took it online to criticize the man and wife over their inconsiderate attitude.
In spite of the ladies only implementation, some men or couples still muscle their way into the ladies' zone. Ignorance is a petty excuse for entering these places, but the reality is the respect for it is absent.
In KTMs, men would freely step in and out of ladies only coaches at will, occupying seats and berating women who tell them to leave. In a separate incident, a couple was captured giving the finger to the victim after being confronted while sitting at the ladies only coach.
There're numerous cases that happened unreported or unnoticed, because it's turned into a regular scenario for Malaysians.
But we shouldn't blame it all on the men for breaking the rules. After all, there aren't any regulations or laws punishing individuals from breaking the rules.
Instead of segregation, try education
It's sad to see that some areas are not strict about their enforcement on the subject. But if the ladies get increasingly more exclusivity on public transports, the men are forced to stand, get squished in like a pack of sardines, or not make it on board at all; which isn't fair either.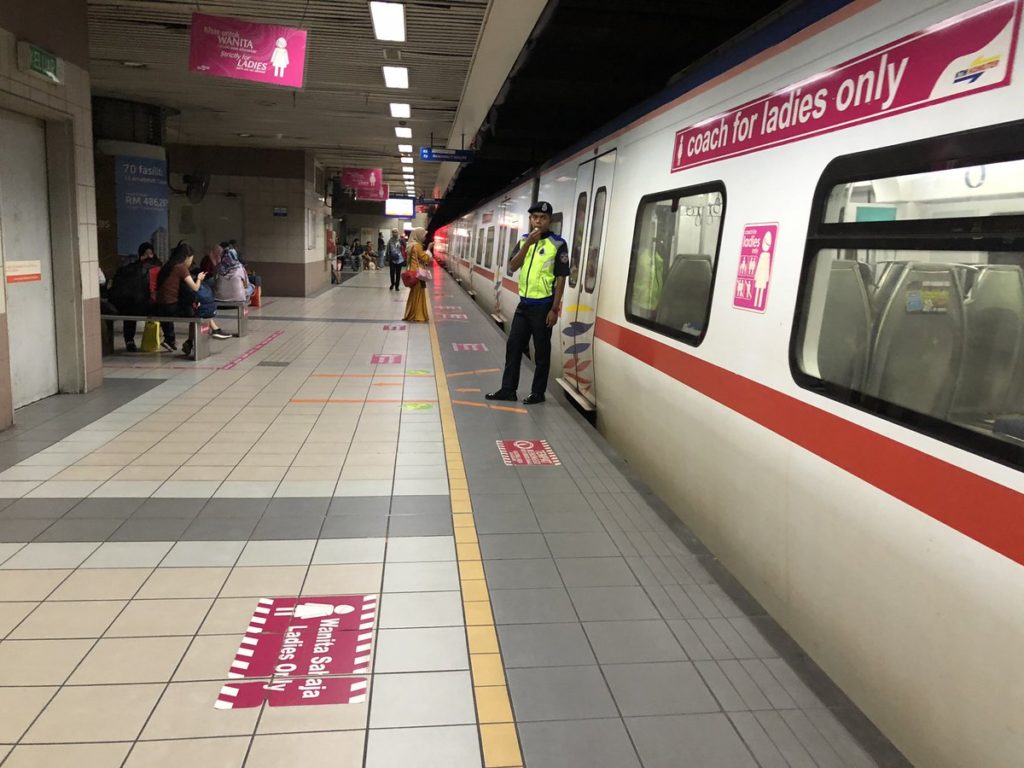 Implementing more ladies only coaches is not the final solution, and it should never be. Securing the parking lots would be a better solution, with boom gates and more security personnel, this could ensure the safety of anyone regardless of their gender.
As for public transportation, patrols or station conductors should patrol the vehicle to put people in check. Keretapi Tanah Melayu Berhad (KTMB) and the Land Public Transport Commission (SPAD) stated they're launching operations and campaigns to raise awareness, which could be a good start if Malaysians would obey.
In the end, educating men about their behaviour and etiquette would bring a lot more closure to this problem, not more separation.
"They don't reduce terror, but diffuse it. They don't dismantle myths; they capitalize on them. They not only operate within parameters that accept the violence, but commodify it."

Feminist Writer, Soraya Chemaly on why there shouldn't be more women only facilities
For now, hopefully Malaysians will learn how to respect the need for women's safety on public areas. In the meantime, authorities should look into alternatives for a fair and just solution, to extinguish crimes against women and increase safety for anyone, regardless of gender.