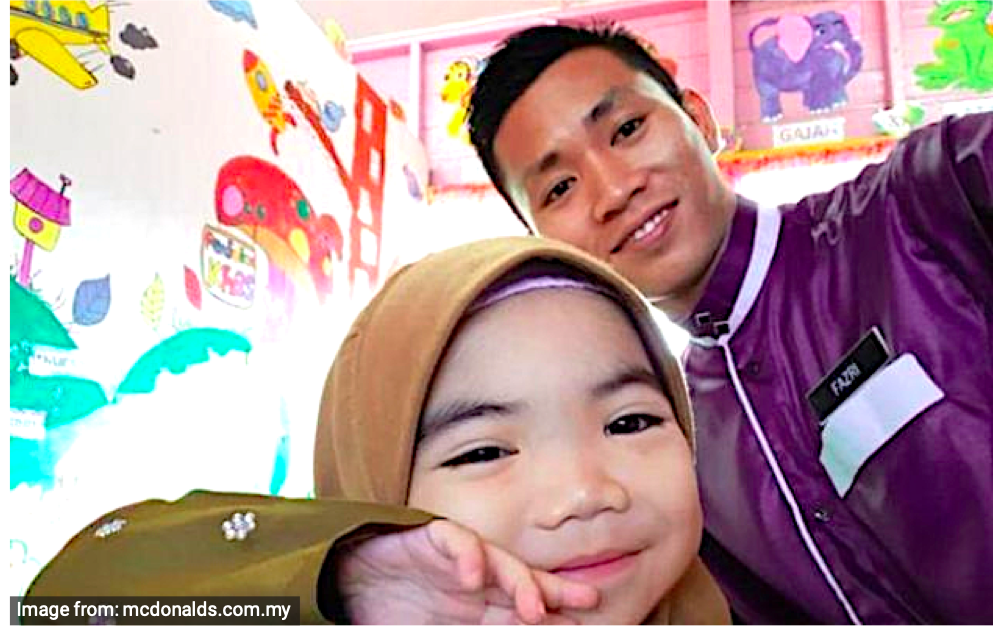 Cikgu Fazri, an inspiring young teacher for special needs students. And he has many fun ideas for class activities up his sleeve.
When he first started as a practical teacher, one of the students in his class couldn't join the outdoor class activities. She needed crutches to walk, and her parents couldn't afford to get her a pair of decent crutches.
His empathy, coupled with his passion to make school the best learning place for all students, made him quietly go out of his way to get the student a pair of crutches. Since then, the student has been able to walk better and join the others for fun activities outside of the class.
Meet Mr Muhammad Fazri Hassan, a 26-year-old teacher for special needs students at SK Gas in Sandakan, who has never failed to bring smiles on his special students' faces whenever he enters the classroom.
Inspiring people through social media
Cikgu Fazri first gained wide public attention when he posted a video of two of his students learning to hula-hoop. The video captured a heartfelt moment of the two special-needs girls, though failing to hula-hoop, were still able have fun.
The short video was originally posted on his Instagram account, but somehow made its ways to Twitter and went viral almost immediately. Love-filled memes and heart emojis followed the posting of the video, and it even captured the attention of international celebrities such as Ava DuVernay and Patton Oswalt.
Following the warm feedbacks from netizens, Cikgu Fazri uploaded a video of himself answering some questions regarding the two girls featured in the video, especially the adorable blue scarf-wearing girl whose hula-hoop attempt has become a Twitter-worth GIF. He explained that the girl's name is Maisarah, and that she has Global Developmental Delay.
Cikgu Fazri continues to share memorable moments he films during class activities for everyone to see, subsequently inspiring many other teachers to follow in his footsteps. Parents whose children are in special need classes also turn to him to talk about their children's progress.
Social media is where Cikgu Fazri spreads awareness on education for children with special needs, and Malaysians stand behind him. His goal is simple: to make parents proud of their special children and for the public to accept special kids in Malaysia.
Always creating fun learning sessions
The viral hula-hoop video isn't the only activity in Cikgu Fazri's class.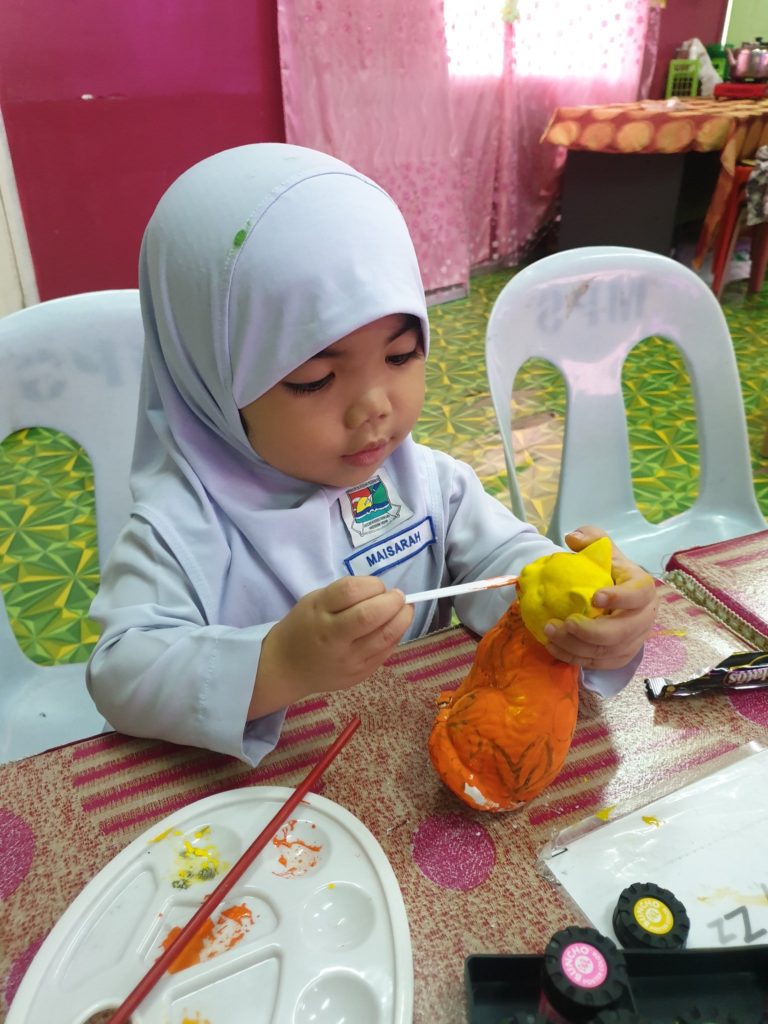 Folding T-shirts, solving hidden object puzzles, creating robot cars from boxes, painting and colouring, and doing simple science experiments are among fun projects in his class.
The most recent one is solving a mystery based on animation film Ejen Ali Misi NEO. The game was inspired by the kids' excitements after watching a trailer of the film he shared in the class.
Special needs children need special care, and Cikgu Fazri has always tried his best to make the lesson as enjoyable as possible for everyone to cherish.
Cikgu Fazri's devotion has inspired many people, and he has become an exemplary figure in the fight for special needs children.
"This is what I've been doing. I want every parents of my students proud of their children. I want acceptance from public towards special kids in Malaysia. Still long way to go, one step at a time." – @FazriHassan, August 10, 2019