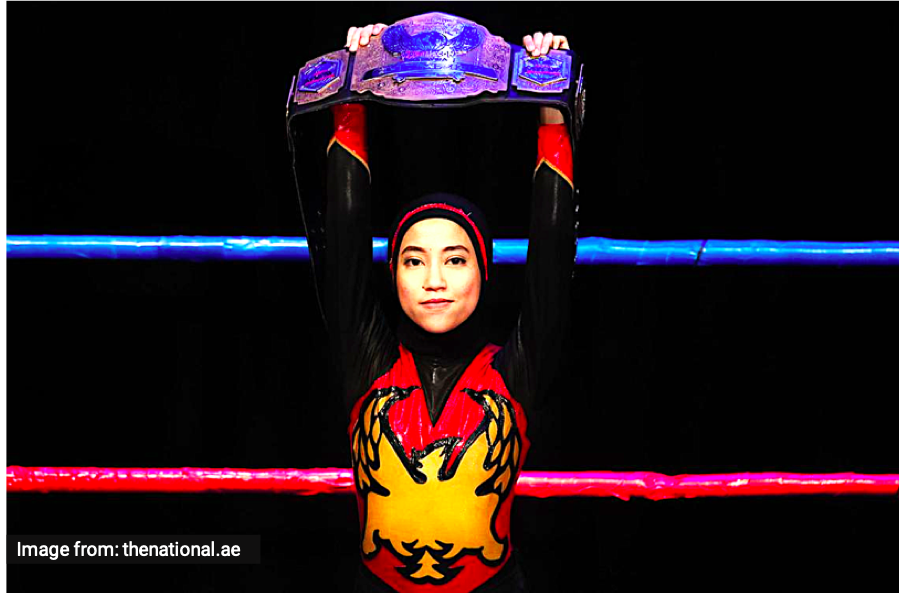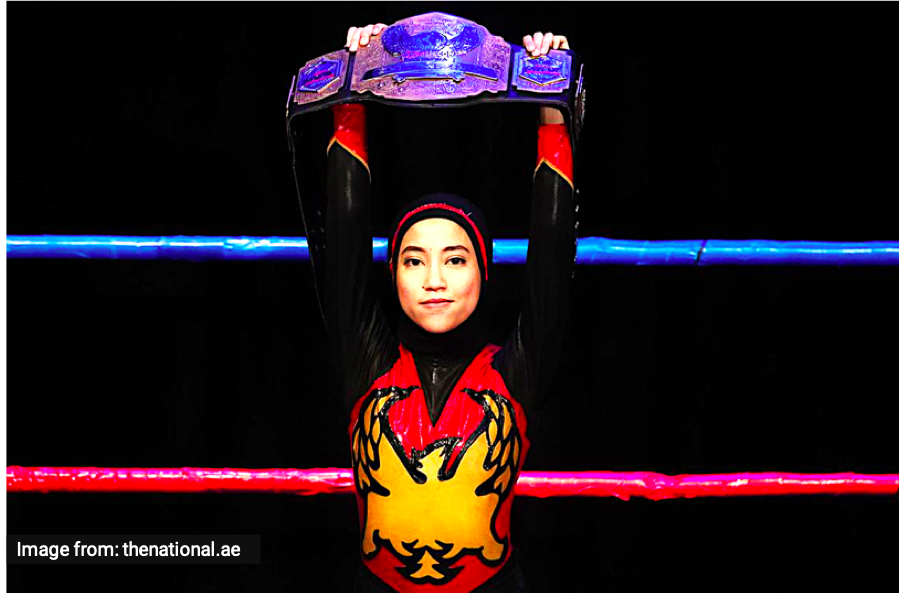 More than meets the eye. Meet Phoenix, the world's first and only hijabi wrestler.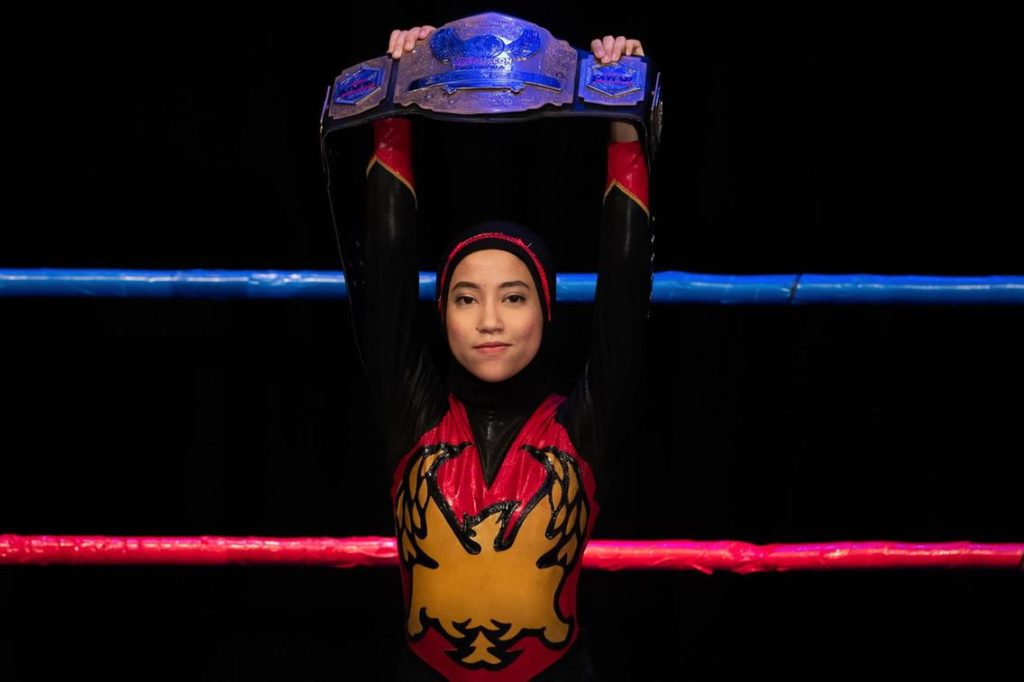 She is a shy, quiet girl in real life. But once the gloves are on and she steps into the ring, she channels a totally different persona, known as Nor "Phoenix" Diana.
Started as a fun game, now a professional career
Nor Diana first developed an interest in wrestling when she was 14. Having spent time with her younger brother watching wrestling shows on TV, wrestling with him for fun, and playing video games, she aspired to become a professional wrestler as all her school friends were planning out their future.
She began researching about wrestling programmes in Malaysia and found Persatuan Gusti Malaysia (now Malaysia Pro Wrestling). She joined the club in November 2015 and became a wrestler at the age of 16.
She made her professional debut after only two months of training with Coach Ayez Shaukat Fonseka when she had to replace a wrestler in an event. She had to rush to a bundle shop to get an outfit for the match, along with pants and a leather vest top to go with her undersuit.
Not having yet developed an in-ring persona, her coach suggested she should go with Phoenix and handed her a luchador mask to wear.
When she first entered the ring, many struggled to figure out whether she was a boy or a girl because unlike typically revealing female wrestlers' outfits, hers was perfectly covering.
Although she lost the match, it was only a beginning for Nor "Phoenix" Diana.
During last year's MyPW Wrestlenation, Nor Diana decided to ditch the mask and showed herself to the world – a hijabi Muslim girl from Malaysia.
Dressed in an orange, flame-patterned and phoenix logo outfit, she surprised many people at SPW: Ladies Night (Singapore Wrestling) event. Her petite figure has proven to be an advantage because she could easily move, jump, and pin down her opponents.
Armed with her powerful finishing moves Tilt-a-Whirl Cutter, Crossbody, and Suicide Dive, Nor Diana emerged as the champion at MyPW Wrestlecon on July 6, 2019, in the fight against four male wrestlers.
Breaking the barriers and stereotypes
In Malay Muslim-dominated Malaysia, society can still be conservative.
Before Nor Diana's championship became viral, it was a real struggle for her to be accepted as a fighter.
As a hijab-wearing Muslim girl, many judged her for throwing herself into wrestling scene and fighting men on the wrestling mat.
Part of the reason she chose to put on a mask during her debut was because she feared people's acceptance if they knew she was wearing a hijab underneath it.
But with her family's full support, she toughened up and continued to fight.
Since being crowned Malaysian wrestling champion, Nor Diana's name and story have made headlines and gained the world's attention. She has inspired many other young, hijab-wearing girls to choose wrestling as their future.
Now at the of 19, Nor Diana is breaking barriers and proving to people all around the world that if she can do it, then so can others.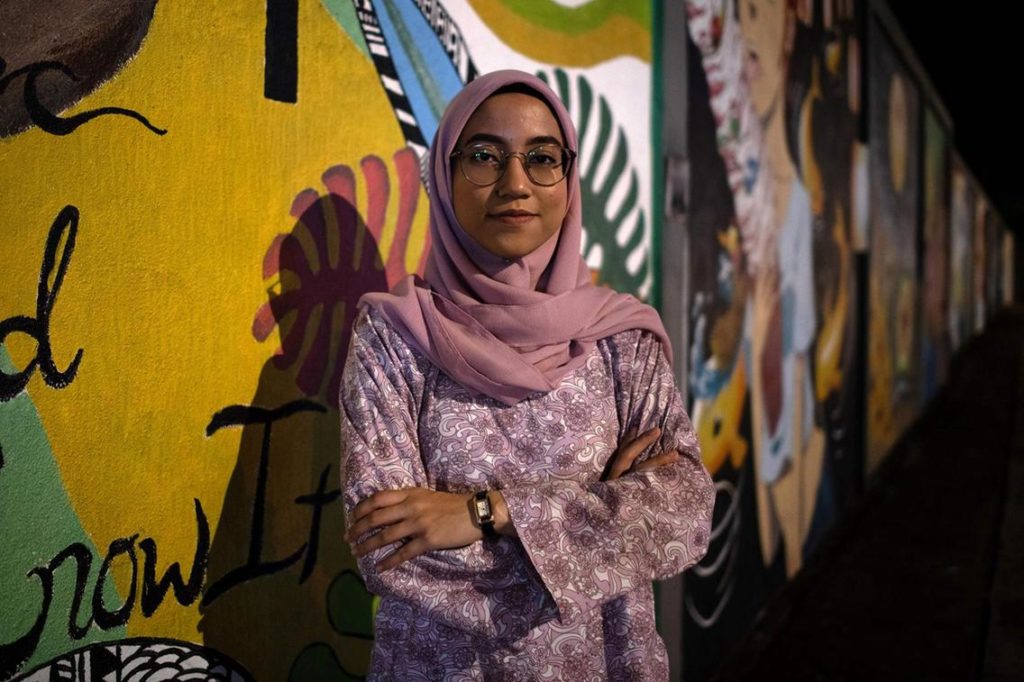 Currently, Nor Diana is one of the only two female wrestlers representing Malaysia. With her popularity and reputation on the rise, Shaukat, who is also the founder of Pro Wrestling Malaysia, is hoping for more to take up the challenge.
Phoenix is a living proof that women too can wrestle, whether they choose to fight in bright revealing attires or loose-fitting outfits.