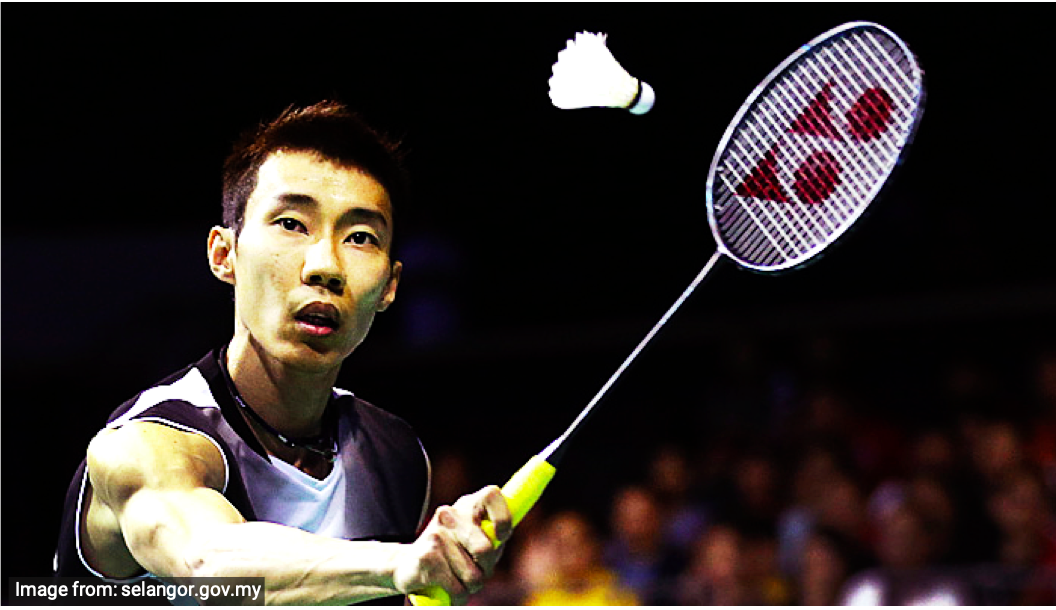 Datuk Lee Chong Wei suffered many injuries throughout his badminton career. His sacrifices are often overlooked, but he never fails to share his glory with all Malaysians.
Lee Chong Wei is frequently cited as the man who made Malaysians disregard their ethnicity in support of a goal. His performances in the Olympics over the years got Malaysians pumping and cheering in unity.
But his determination towards the sport may have overwhelmed his health. On 13 June 2019, Chong Wei announced his retirement from competing and the sport, citing his illness as the reason for his decision.
China's Lin Dan may be his rival on court, but his true nemesis may be his health.
In sickness and in health
Chong Wei's dedication towards Malaysia's badminton scene supports to this notion too.
Athletes are determined to push their body past boundaries, and it's not surprising to see news about an athlete suffering from injury. It's an unfortunate but periodic incident that's inevitable.
To put this on Malaysia's champion may sound like nit-picking, because the sacrifices he made brought so much pride to fellow Malaysians. But it's something one can't help but wonder if that's what drained our badminton star into retirement.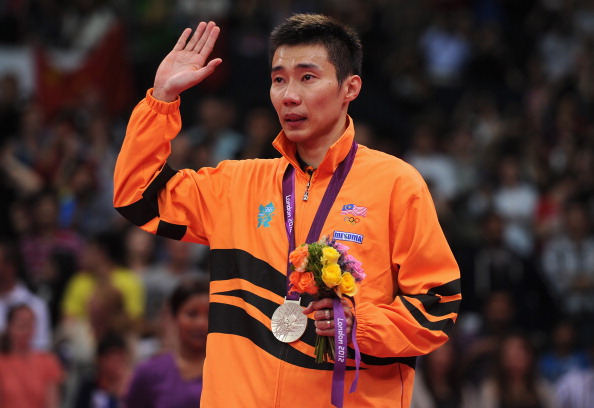 The shuttler's most significant injury was back in 2012 when he tore a tendon in his ankle during the Thomas Cup. An incident coined as the blow to the Olympic dream, many feared Chong Wei could not perform his best during the upcoming Olympics in London, despite getting silver at the end of it.
Despite his ankle injury requiring approximately 4 weeks to recover, with the help of stem cell regeneration, he traded some of his recovery time for training to prepare for the London Olympics.
His next injury in the sport happened in 2013 when he suffered serious cramps while battling his long-time rival Lin Dan in the World Badminton Championships in Guangzhou.
It was a close match but Lee called it quits at the last minute and was sent to the hospital on a stretcher. Lee said a loss was a loss, but the sudden absence of air-conditioning on court may be the cause of the cramps.
Just a few months after the cramping incident, Chong Wei's previous ankle injury came back to haunt him, hurting him and affecting his training sessions. He claimed he would reassess the condition of his recurring injury and even going as far as to consider whether he should retire from the sport; a discussion that happened as early back then.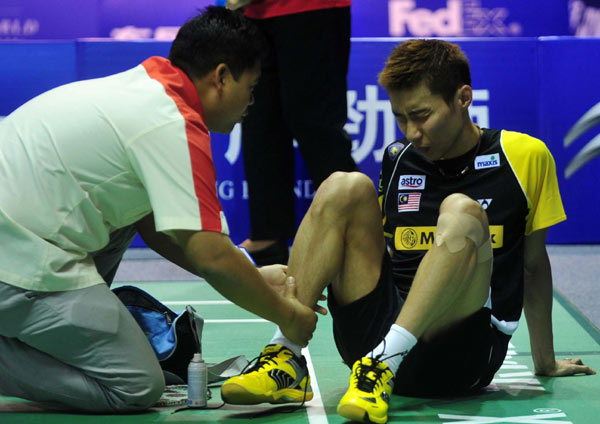 Again in 2017, Chong Wei got himself injured when he slipped and tore his left knee's medial collateral ligament (MCL) during practice, again setting him back on his upcoming tournaments. Infuriated, Lee blamed the organizers for the unsuitable mats used, which also caused one of his mates to slip.
But his endurance got him back on his feet in just a little over a couple of weeks, defying doctors' orders and attending the All England Open, truly showing his spirit for the sport.
Accusations and conspiracies
Although the badminton star embodies Malaysians' athletic spirit and goodness, he was not short of a few controversial accusations throughout his career.
The one that affected his career most was the accusation about drug doping at the end of 2014. Chong Wei tested positive for dexamethasone, a medicinal drug used for its anti-inflammatory effects.
Initially resulting in a 2 year ban by the Badminton World Federation (BWF) , it simmered down to eight months and denied Lee from participating in any event. Nevertheless, the panel ruled it was done without intent to cheat but was still administered even though for medical purposes.

The ban stripped his medal and also cost him his No. 1 spot on the BWF ranking, but he quickly bounced back to the spot in no time. The dip in 2015 is where the drug accusation and ban happened, and the decline in 2018 was due to his cancer announcement and not participating in tournaments.
The doping accusation even sparked a defamation lawsuit between Chong Wei and former badminton player Razif Sidek, because Razif went to the media claiming Lee had been using banned substances for his performance all along, which also resulted in a fallout between the Sidek brothers.
Rumours even tied Rosmah into the doping accusations, claiming performance enhancing drugs were given to Chong Wei from Rosmah. But the badminton star took haste to deny those rumours.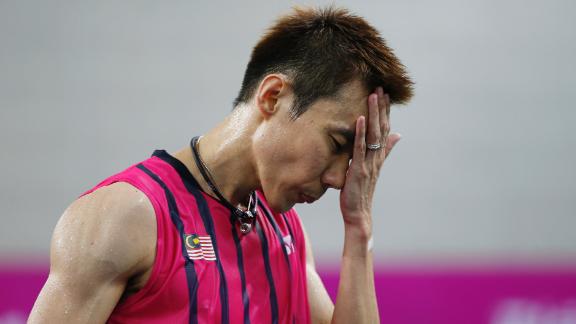 On top of that, Chong Wei too experienced what many prominent Malaysian figures achieve; getting accused of starring in a viral sex video with a woman. But the champ laughed it off and put it very shortly: "It is not me."
Cancer and relationships take the toll
As if multiple injuries and accusation weren't strained enough for Malaysia's beloved sports star, the world threw Chong Wei his largest obstacle yet.
In September last year, Lee confirmed that he was diagnosed with nose cancer and had to take a step back from badminton to undergo treatment. Thankfully caught at an early stage, the sports star was set on making his return to the court by February and fight for the Tokyo Olympics in 2020.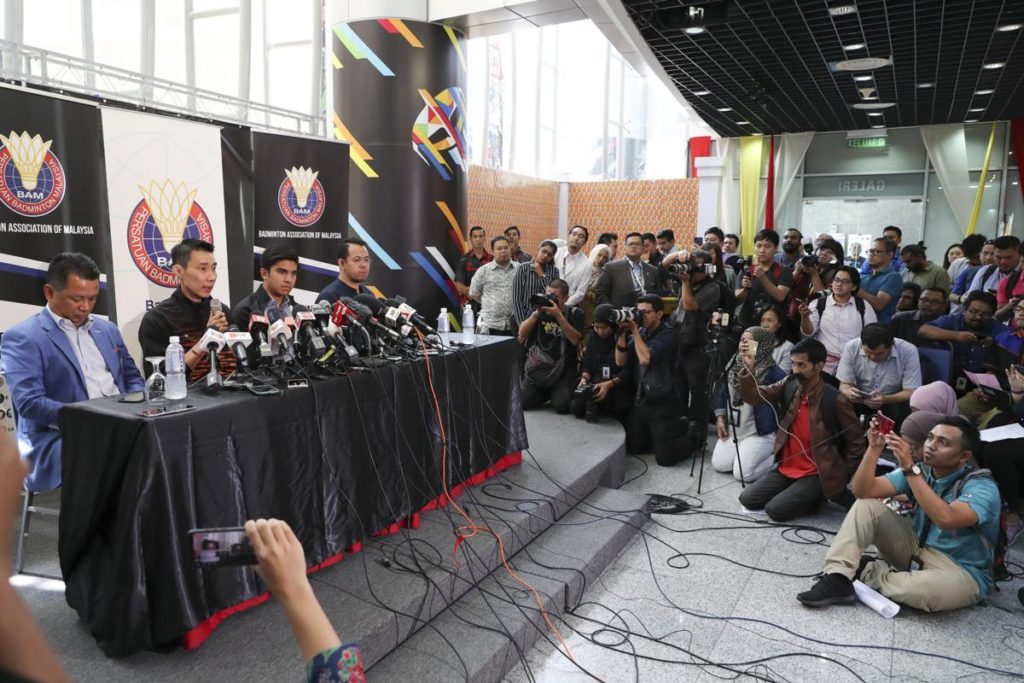 But cancer is no easy opponent, as the condition has rendered his immune system low, making him vulnerable to diseases. Chong Wei claimed the treatment process was a nightmare and he couldn't speak or eat by its third week.
But the damage done to his body was possibly more extensive than the public realize. His retirement was on the horizon but none expected it this soon.
It was definitely a tough decision to make, but Lee cited badminton's high intensity nature will be detrimental to his health if he does not take action. His on and off presence on the court too did not give assurance of competing in the sport too.
On the bright side, Lee expressed his intention to focus on his relationship with his family. Due to his career and health, he hasn't even gone on a honeymoon vacation with his wife. With his retirement now, he plans to focus on his role in the family.
" …I shouldn't be so selfish. I have played for myself, I have played for my country. This time, I want to play the role of a father, for (a) long long time."

Lee Chong Wei, as quoted from MalayMail
Like all Malaysian athletes, Lee Chong Wei shouldered the pride of Malaysians on his back. We shared his glory, but not many shared his pain. His retirement isn't the last we'll hear from Chong Wei, and Malaysians should never forget the sacrifices he made.