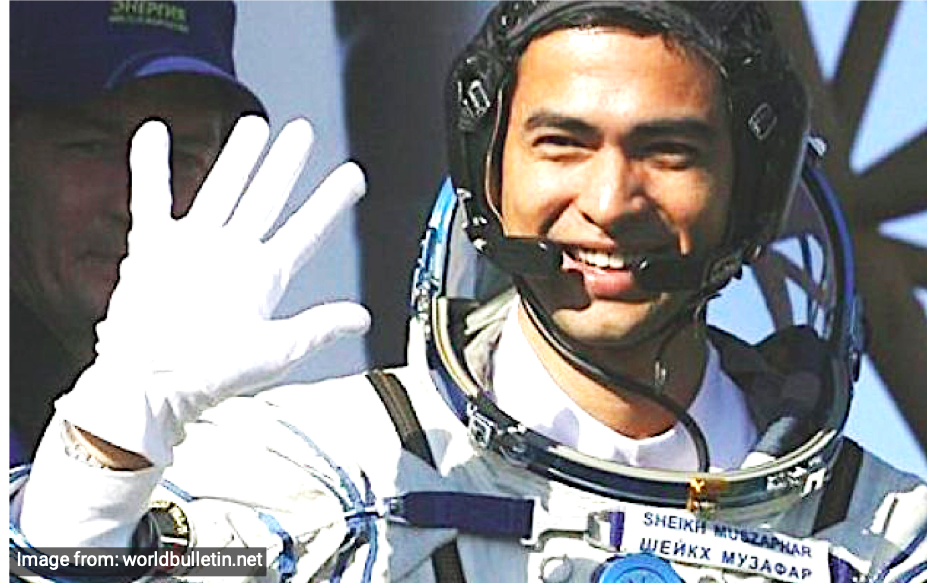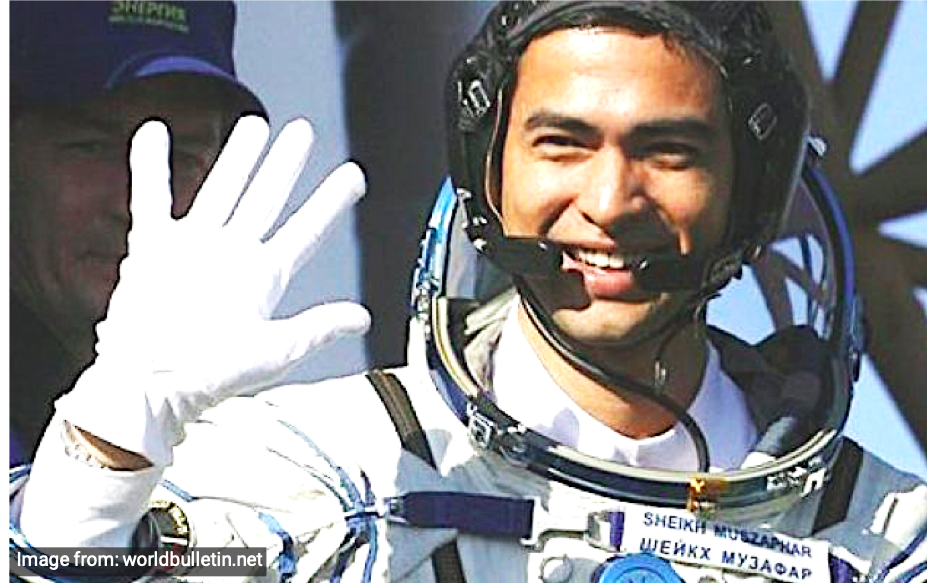 October 10, 2007 was a historical day for Malaysians. It was the day the first, and so far the only astronaut went to space. Twelve years on, one could still wonder, what exactly did he do up there?
Dato' Dr. Sheikh Muszaphar Shukor was selected for the Malaysian Angkasawan spaceflight program in 2006. After completing 18-month training in Russia, it was announced on September 17 that he was set to fly on the Soyuz TMA-11 mission.
He was a guest of the Russian government, and therefore his role aboard Soyuz and the International Space Station (ISS) was referred to as "spaceflight participant" by Russian Federal Space Agency and NASA, a term reserved for a "space tourist".
Although it was then refuted by former American shuttle astronaut Captain Robert "Hoot" Gibson, saying that Dr. Sheikh Muszaphar was a full-fledged cosmonaut, some still think that the things he did while up on space were "immaterial".
A lookback on Dr. Sheikh Muszaphar's adventure to space will hopefully shed a light on the abiding issue.
The science experiments
Before it became the "laughing stock of the century", the plan was to have the Malaysian astronaut to do what no one in space had ever done before: playing traditional game batu seremban (the five stones) without gravity.
The proposition was then changed to Dr. Sheikh Muszaphar conducting four European Space Agency (ESA) experiments in the area of human physiology, which were to investigate the space motion sickness and the lower back pain astronauts often experience in weightlessness, as well as to do a test of a new technique to detect bone loss.
The last experiment was expected to contribute to the development of an early detection technique for osteoporosis on Earth.
Other than that, he was also reported to conduct experiments drawn up by Malaysian scientists, which included the study of the effects of microgravity and space radiation on cells and microbes, and experiments with proteins for a potential HIV vaccine.
However, since he was only allowed to bring back 7kg of load that included six experiment kits, a kit containing 14 symbolic items, videotapes, camera flash card, and his personal items, he had to terminate the last three experiments.
They were protein crystallisation, human umbilical vein endothilial cell (Huvec) and osteoblast experiments.
The results of these experiments went straight to laboratories upon landing back on Earth and as they were expected to be released in the next year, some still questioned the need to do the experiments in space, and why neuroscience experiments were conducted by an orthopaedic surgeon.
Sharing food for hari raya
Dr. Sheikh Muszaphar went to space during the last days of Ramadan.
He is a Muslim, so he was told to videotape his activities that reflected the life of a Muslim, only in space.
Other than praying five times a day despite the initial rule that said he had to pray 80 times in 24 hours, he was also fulfilling his religious duty to fast and to celebrate Aidilfitri when Ramadan ended.
There were rumours being spread that Malaysian astronaut would make teh tarik and toss roti canai in space as parts of his experiment, but they were shut down months before the take-off.
Instead, Dr. Sheikh Muszaphar packed satay, kuih raya and some other Malaysian delicacies with him for the hari raya festive, and had planned to share it on board the space station with the crewmembers.
The food sharing might not be significant to science, but it was something Malaysians found admirable – to have their traditional delicacies up in space, especially during hari raya though the satay's kuah (gravy) had to be kept dry and tightly packed.
It was also a part of Malaysian Agricultural Research and Development Institute (MARDI)'s research on how to pack foodstuff for export in the future, in a manner that the food stays fresh for a longer time.
The experiments were all done for the benefits of local food and medical industries of Malaysia.
Many Malaysians are proud of Dr. Sheikh Muszaphar for being the first Malaysian to reach space and for his unapologetic portrayal of a good Muslim throughout his stay on the space station.
But no matter how positive the image he has tried to build in the public eye, and no matter how hard he works to encourage children to love science and technology, there will always be people who see him as a mere "space tourist" whose contribution was only drinking zero-gravity water in space.
"I hope Malaysia will rally to enter a new era and one day, we'll have our own space rocket and become a leader in the aerospace arena." – Dr. Sheikh Muszaphar