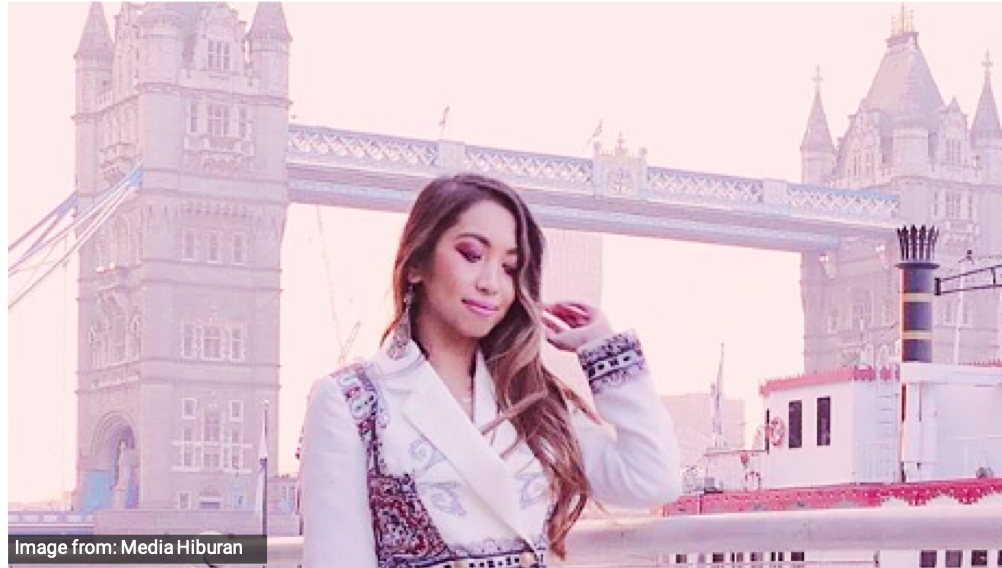 Dr. Amalina Bakri, Malaysia's very own genius whose name can never escape the chatter of some prejudiced Malays, helped a baby battling Germ Cell Tumor.
The baby's mother, Nurul Erwani Zaidi while sharing her appreciation, also confirmed the news that Dr Amalina had contacted her through WhatsApp to discuss her daughter's condition.
In addition, Dr. Amalina had also asked for the medical record to be presented during a multidisciplinary meeting with other specialists to help with what is regarded as a very complex case.
For those who are never tired of criticizing Dr. Amalina's way of life, her genuine concern over the critical condition of nine-month-old Ainul Mardhiah might urge them to rethink what makes a good person.
The beauty with brains
In 2004, Nur Amalina Che Bakri shocked Malaysians with her excellent SPM results (17 1As). She then scored the Kijang Emas Scholarship from Bank Negara Malaysia to study medicine in the United Kingdom.
While finishing her studies in University of Edinburgh, Dr. Amalina had gained Intercalated Degree in Pharmacology with Industrial Experience in 2010.
Graduated in 2013 as a doctor with an additional internship program in Gynaecology Oncology and Surgical Oncology from Harvard Medical School, Dr. Amalina continued to pursue higher education as she enrolled in University of Cambridge to obtain the Master of Philosophy.
After securing the position of surgical trainee at The Royal College of Surgeons of England, she pursued her PhD in Translational Medicine and Therapeutics from University of Edinburgh.
Now an aspiring Breast and Oncoplastic surgeon, her achievements over the years were kept out of the spotlight until a photo of her socializing and adapting to the Western culture made the news.
Speculations that she was failing medical school and had descended into a "Western culture shock" were being heavily circulated.
Being chosen as one of the ten best surgical trainees, volunteering as a medical doctor in Tanzania for three months, offering treatment to the victims of terrorist attacks in Westminster and London Bridge, and accepting the Darzi Academic Clinical Fellowship from Imperial College London were all worthless to some Malaysians just because she chose not to cover her head.
The loves and affection she once had from Malaysians after her stunning SPM achievement were mostly gone.
A disgrace to some, an inspiration for many
Rumours that Dr. Amalina was swapping her stethoscope for the life as a Londoner was nothing compared to people's judgments she has had to endure over the years.
One of them was being called a "disgrace".
During the wave of Dr. Amalina's SPM record, she was photographed on the newspapers donning the hijab. However, after she went abroad, she was no longer seen wearing it.
Instead, she came across as a highly fashionable doctor ('Dr. Bling Bling') whose dressing code was contrast to her status as a Muslim.
Rude comments did not end there when Dr. Amalina received a message by a shady guy wishing for her to be sexually assaulted by immigrants in London.
Her followers took action on her behalf by reporting the fake Instagram account. They also gave her support and wished for her safety.
Apart from this, Dr. Amalina was also criticised after she voiced out her concerns over questionable supplement products in Malaysia. One of them was the herb-based product D'Herbs.
Datin Seri Nur Shahida Mohd Rashid, the wife of D'Herbs founder Datuk Seri Aliff Syukri Kamarzaman, accused Dr. Amalina of condemning her products through Instagram.
Dr. Amalina then responded by saying that she was just performing her duty as a doctor to raise awareness about health supplements. She further clarified that she never condemned the products, but spoke based on scientific evidence.
Once again, her followers showed undivided support.
Having a healthy lifestyle, Dr. Amalina was also asked to share her beauty secret, including her brown coloured long wavy hair.
Responding to a question, Dr. Amalina tweeted the tips for hair care. While some were happy, there was also a snide comment that said:
"Studied abroad and ended up like this. Such a waste." – @FadhilZakri
To which she replied:
"Oh, really? It's a waste? On my night shift today, I operated on 2 people. 1 almost died and 1 almost lost his leg, what did you do today? Watching porn?" – @DrAmalinaBakri
The calm, yet sarcastic response received big applause from her followers.
Other than her long list of academic and career achievements, her independence and I-am-my-own-boss personality are the reasons many young Malaysians look up to her.
Her take on late marriage, encouragement for women empowerment, and effort to promote self-love no matter the skin tone among young girls are very much admired.
On top of that, she has also been vocal in defending young doctors' rights and has become a safe place for them to turn to when crisis happens.
"Dear Junior Doctors, I'm very sorry to hear all your stories. @rafidah72 and I are looking into this issue and we are talking to people at the top management level in Malaysia on how to prevent bullying and harassment in Malaysian Hospitals and the support that you need." – @DrAmalinaBakri
Still, there were people who only wanted to see the negativity in everything. Dr. Amalina was eventually forced to take a break from Twitter.
Expressing her frustration, she also added that she would use the break to focus on her second PhD, career goals, and whatever that was best for her.
Malaysians are clearly divided when it comes to Dr. Amalina. While a part of them sees Dr. Amalina as an inspiration, the other makcik bawang (people, especially Malay aunts who love gossiping) still treat her with hostility.
So, when Dr. Amalina stepped up to offer Ainul Mardhiah the help she needed, one of the former tweeted:
"Uncles, aunts and sometimes teachers used to refer to Dr Amalina as a disgrace. They blatantly judge her based on her appearance (hijab, skirts etc). But look who's making a difference now? It doesn't take a tudung labuh to give back to society, it just takes a heart of gold." – @superluq
After sharing her intention to help Ainul, Dr. Amalina also assisted the family to raise money to finance the flight to London. As a result, Malaysia Airlines (MAS) agreed to sponsor Ainul and her parents' flight to London.
The clothes covered was meant to help people look beyond the skin and the superficial, and appreciate the inner beauty of others. While in Malaysia, clearly for a lot of people it is the opposite.