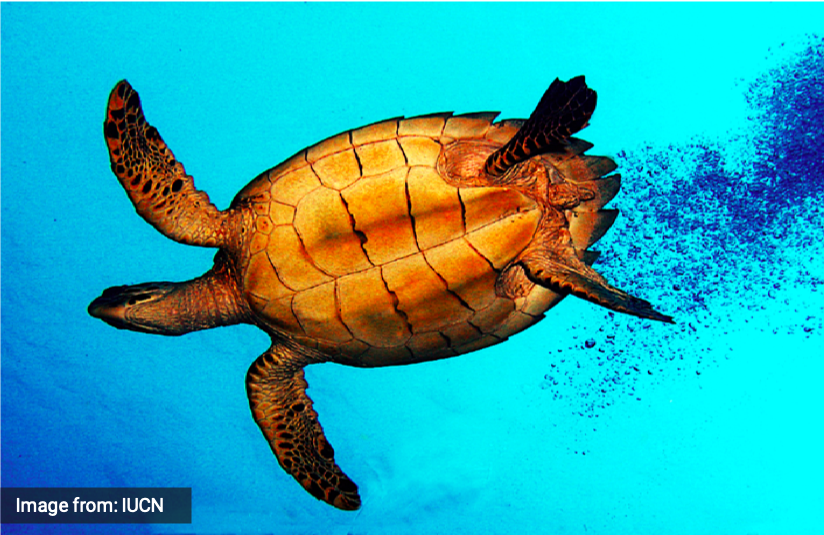 With a total land size of 329,847km2 and a density of 99 people per Km2, Malaysian had decisively thought that the country has not enough room for the human and venture into the sea for more land.
With the advance of engineering and construction technology, land reclamation became more feasible and an alternative for a country to expand their territory beyond the original coastal line. In the recent year, Malaysia had joined others in venturing into the sea, despite the country population density was ranked at 114th worldwide.
To put it simply, land reclamation is land expansion by laying heavy rocks on the coast, and filling in the gaps with cement, dirt, or clay to achieve desired area and height.
Land reclamation comes with Pros and Cons. The process of creating an entirely new land on the ocean doesn't just speak volumes or minor annoyance to the environment. Most developers also lack the ability to see or even care about the long term environmental and economic effects of such a large scale project.
Multiple studies over time clearly outline the negative environmental effects of reclamation, starting with loss of mangrove forests, marine habitat destruction, erosion, and water pollution resulted from clustered sediments.
However, the objection from all the environmental NGO seems like falling to the deaf ear.

Melaka's Klebang
Melaka began it land reclamation projects as early as 1974. Most Melaka land reclaimation project was done on Klebang. The project might be halt by the state government due to conflict of agreement set between the previous ruling government and the federal government.
Since the reclamation work begin, Klebang's fishermen and beachfront homeowners faced a huge paradigm shift. Varying problems arise since Melaka's reclamation initiated, such as blocked rivers and sea front restaurants and fishermen losing catch. Warnings from the Natural Resources and Environment Ministry have also been issued about illegal sand mining on the coast.
Besides, the reclamation project has permanently changed the landscape of the surrounding. An island nearby the coastal line, known as Pulau Upeh was initially a couple of kilometres away from the mainland, and it was now only 600 metres away.
Pulau Upeh was historically known for turtle sightings, and it was the nesting site of the endangered Hawksbill turtle. Recently, the turtle sightings have decreased from 36 nesting sites to only 20.
Under the previous administration, a grand plan that involve heavy land reclamation to create an artificial island called Melaka Gateway was still undergoing, and it was expected to be completed in 2025.
The project was backed by China, while Malaysia sees the development as a way to create thousands of jobs and lure more tourists to Melaka, China envisages it as a key link in its "One Belt, One Road" trade infrastructure initiative.
Forest City
Melaka Gateway was not the only reclamation projects that China was involving., At the southern end of Malaysia Peninsular, China biggest property developer, Country Garden is building another artificial island to cater to mainland China market.
Meant to cater to mainland Chinese as the price tag was too high and is unaffordable to the local, the whole projects included 4 reclaimed island near Tanjung Kupang of an initial gross development of RM 450 billion and have received RM 170 billion worth of commitment investment.
The Forest City project takes up hectares of mangrove lands. The mangrove lands is important for keeping the soil intact from erosion and floods and nursing certain animals, stripping them away for occupancy spells potential trouble for the Forest City, all in due time.
Just next to the site of construction lies Pulai River Mangrove Forest Reserve, the largest ever mangrove system with 9,216 hectares covering the coast of Johor. Besides safeguarding animals and soil, it's also the bread and butter of the fishermen there.
As the area becomes more urbanized, the socioeconomic and environmental balance will gradually be stripped away.

Point of no return
Besides Malaysia, other asian countries like Japan, China, and Hong Kong, who were popular for reclamation due to economic or scarcity reasons, unfortunately gotten similar environmental downturn. The downturn is non reversible.
On top of polluted waters, Hong Kong sees a decline in dolphin population, Japan produced a lot of economic wealth but paid the loss of coastal traditions, while China's rapid urbanization also caused air and soil pollution.
Despite of all the precaution and optimization work done, environment doesn't seems to be healing from reclamation development. Hopes of the regrowth of mangroves and fertile turtle nesting grounds may be permanently perished.
Recently, Penang's reclamation development was in the limelight. It's predicted to create a cascading decline in local fishermen's yield, which affects thousands of local offshore fishermen who can't go deep-sea fishing because of it.
Other than Melaka that might halt because of conflict of interest between federal and state government, nothing seems to be able to able to stop the trend. In the battle between the living hood of fisherman and environmental conservation over development, the balance was tilted over the latter.