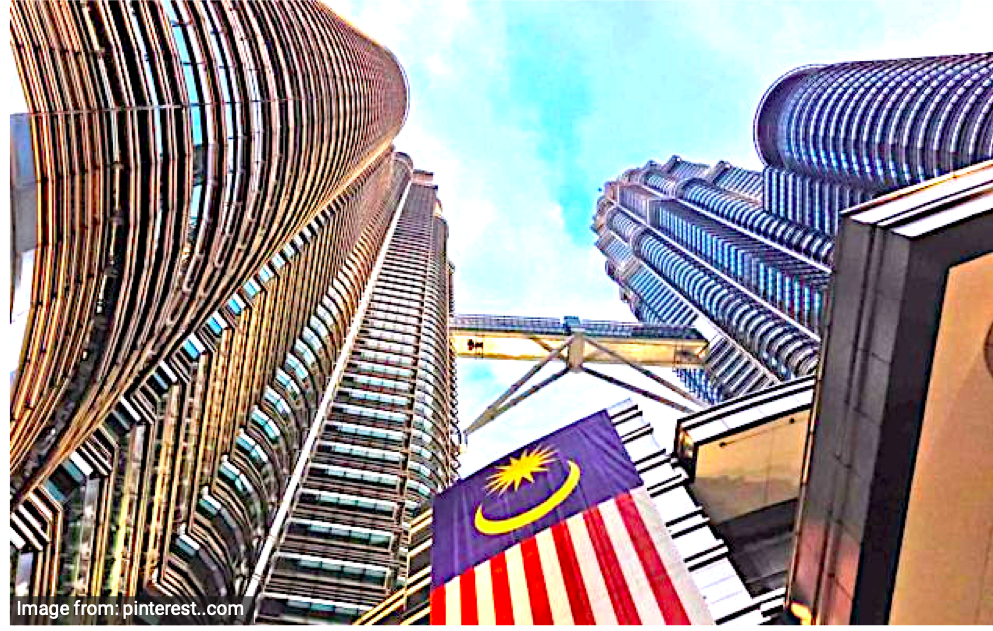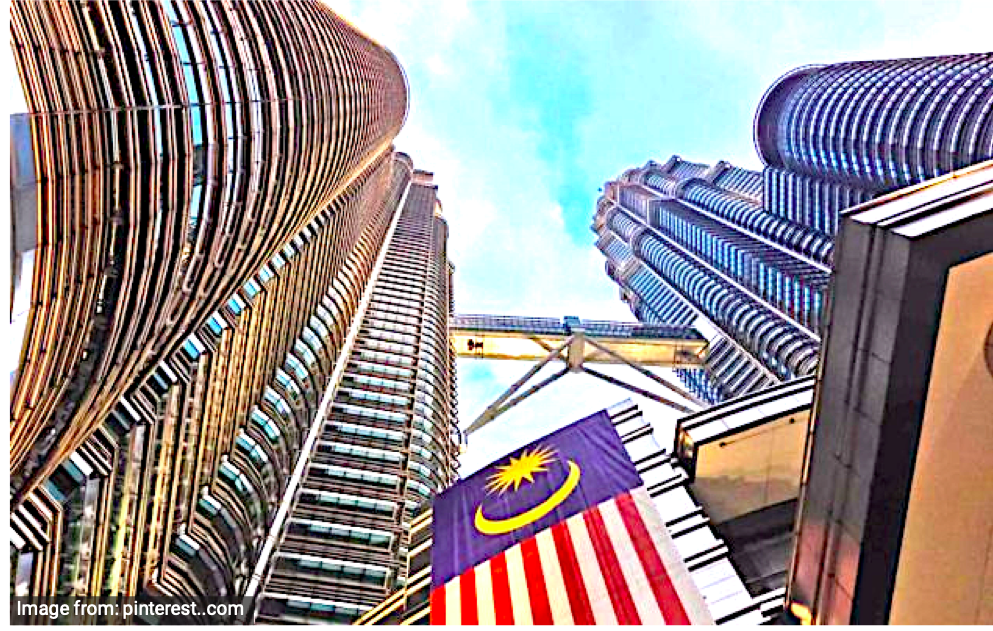 From infrastructural feats, to naturally constructed landmarks, some have been giving us a national identity, and improving the nation for decades.
Our nation's development over the years fluctuated, nurturing Malaysia into what it is today. After last year's governmental power change, many see this as an opportunity for Malaysia to bring on their A-game.
Effective and economically sound projects fuel a country's advancement. Without this, not just people, but the entire economic system may remain stagnant or decline.
Various landmarks help Malaysia develop into what it stands today. And below, we take a look at some that boasted Malaysia on an international scale.
1. Kuala Lumpur International Airport (KLIA)
The airport offers visitors of business or travel to experience Malaysia's blend of leisure and commercial hospitality. It spans more than 100 square km2 and plans to expand further with the help of various international logistics arm.
Malaysia's first international airport was the brainchild of Tun Dr Mahathir Mohammad to accommodate the growing demand for travel. KLIA reportedly ended up costing RM 10 billion to build, but in the past decade, has garnered a steady increase of passengers.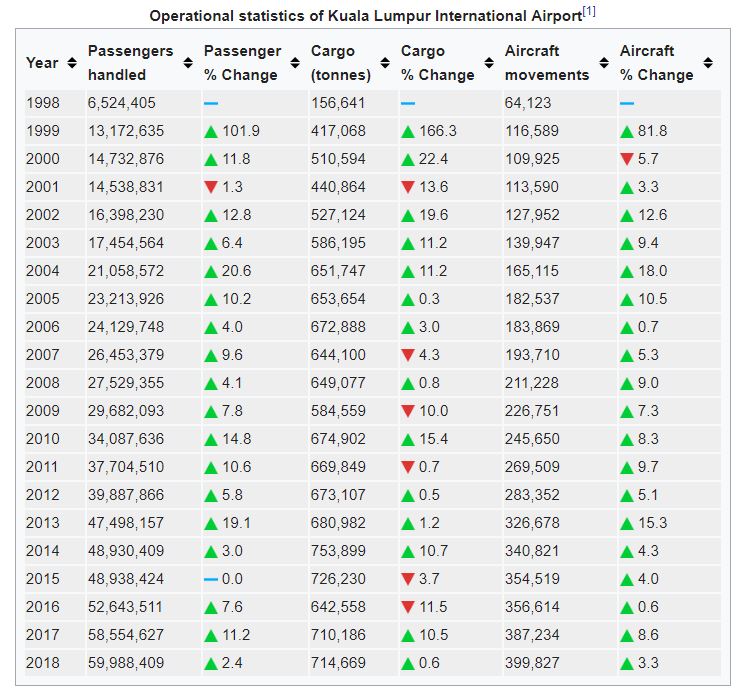 In 2017, KLIA was ranked 1st on immigration services, beating Hong Kong International Airport (2nd) and Tokyo International Airport (3rd). On top of that, it was ranked the 12th busiest airport in Asia in 2018.
Despite the tragic events of MH370 and MH17, and the unexpected assassination of North Korean Kim Jong-Nam, KLIA still strives as an undefeated beacon for local and international travellers.
2. Petronas Twin Towers
The iconic skyscrapers were the tallest building in the world for 6 years before being overtaken by Taipei 101. But it still holds the record for the highest 2-story bridge in the world, where visitors could go on to the viewing deck, for a price.
The Petronas Twin Towers was erected at a height of 451.9m while attached to a shopping mall at the base, and a huge park in the middle of the bustling city.
Its unique structure was designed by César Pelli, an Argentinian-American architect, with construction carried out by both Japanese and South Korean construction companies to meet the deadline. The towers have elaborately detailed Islamic symbols and motifs onto the surface of its cylindrical design.
It was officiated by Prime Minister then and now Tun M, and holds as office space for prominent corporations such as Khazanah Nasional Bhd, Microsoft, Huawei Technologies, Al Jazeera, Bloomberg, Boeing, IBM, and many more.
3. Mount Kinabalu
Unlike previous man-made wonders, Mount Kinabalu earned its spot for being internationally recognised for its height of 4,095m and claimed as a UNESCO world heritage site in the year 2000.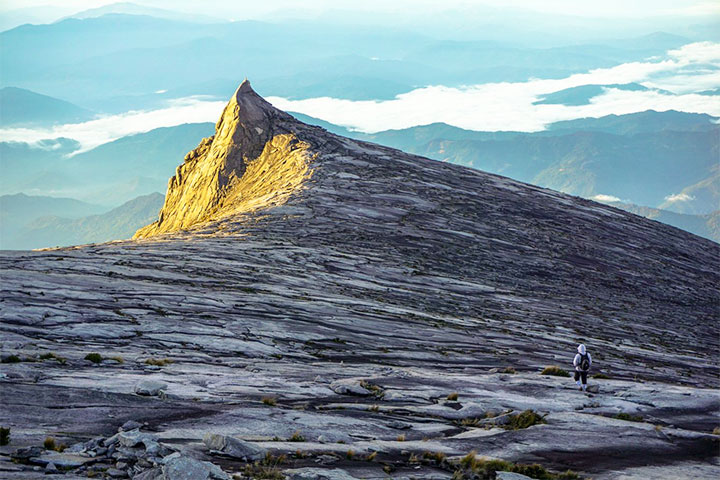 Hiking enthusiasts are required to have a climbers-permit, and make a booking as they're limited slots and accommodation because the mountain can't be scaled in a day.
But the mountain isn't just for show and sport, it also contains one of the most diverse identified species of flora and fauna in the world; like the famous Rafflesia flower and the Orang Utan, and many other protected and rare species, making it a site to behold and conserve.
4. Penang Bridge (the first one)
The Penang Bridge was proposed by the second Prime Minister Tun Abdul Razak but only started operating in 1985. The bridge is an icon of Penang that helped the state bloom economically, drawing financial services, banks, and commercial businesses into the state.
The bridge connects mainland peninsular to the culturally rich island of street food. Apart from giving access to Penang's international airport, the bridge mainly gives locals access to the island and its resources.
The bridge also hosts the Penang Bridge International Marathon every year since its establishment, drawing competitors around the world to run the full length of the bridge.
5. Batu Caves
Batu Caves is a gem just a little north of the Kuala Lumpur city centre. The iconic shrine within the mountains and large statue is dedicated to Lord Murugan (the Hindu God of War), as it was first worshiped by Indian traders during 1890s.
It's estimated the 272 steps welcome at least 5,000 visitors daily, and more so during the Thaipusam Festival where it's reported to gain a million visitors on the day each year. Devotees of the festival celebrate by bathing at the nearby Batu River and carrying decorations and milk up to the temple for worship.
Its iconic steps had a makeover last year, prompting people to revisit the now brightly decorated landmark and take Instagram-worthy pictures, attracting tourists from all walks of life.
Boosting the economy with Malaysia's pride
There're various other natural and man-made landmarks that go unmentioned here, but that doesn't make them less prominent in Malaysia's upbringing; like the Sepang International Circuit, Genting and Cameron Highlands, FRIM etc.
These landmarks aren't just a sight to see, but also used as tools to improve the lives of Malaysians. They bring pride and identity to its people, and are important part of the nation's development.
Putting ourselves out there collectively as a country isn't easy, but it is a step towards a developed country by Malaysians, for Malaysians.