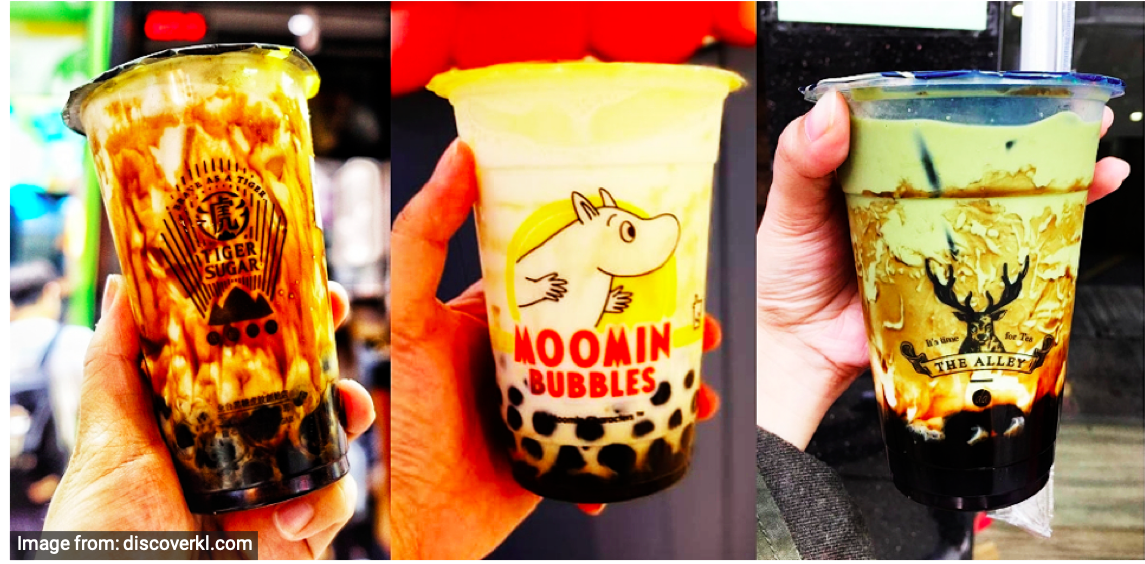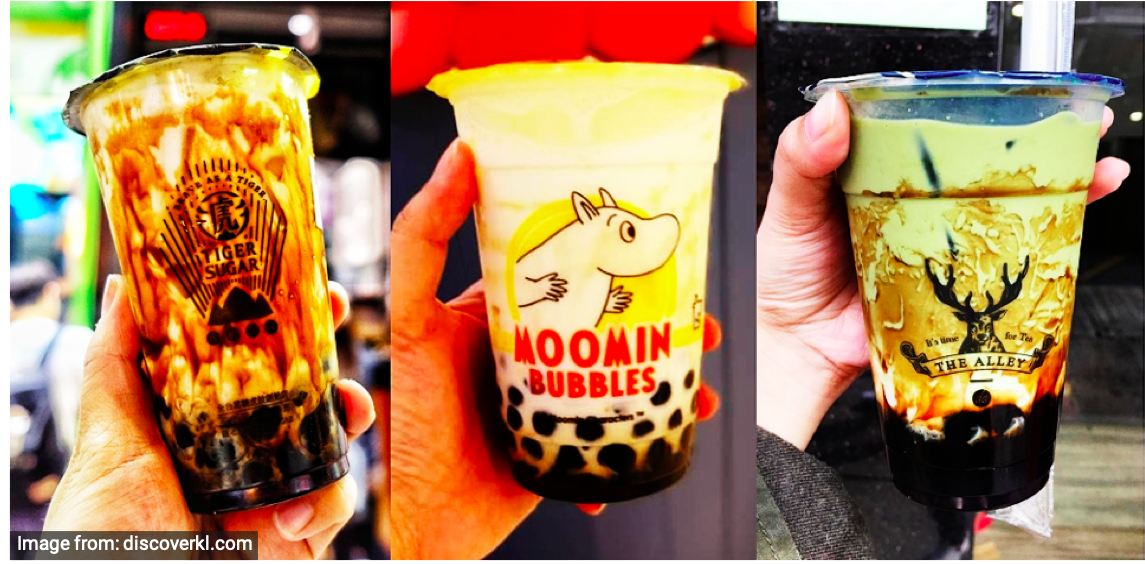 There is still no sign that the bubble tea craze among Malaysians will die down soon as more stores are opening up in Subang Jaya, which has been regarded as "Bubble Tea Street".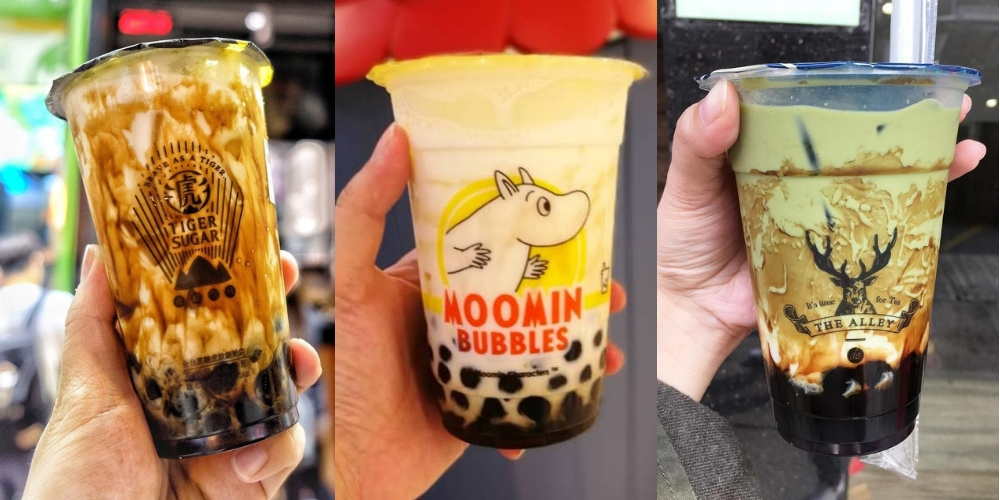 Bubble tea (also called boba tea or pearl tea) is nowadays easily spotted on the side streets or in any malls and is often featured on foodies' Instagram posts.
The ice droplets on the plastic cup filled with milky brown (can also be green, orange, or maybe colourful) tea and small balls of black tapioca pearls floating around in it, perfected with giant straw to inhale those pearls in one sip – this unique-looking beverage is alluring enough to draw a big crowd waiting in line in front of the stores.
Bubble tea has become a common culture among Malaysians that it will be almost incomplete to hang out at the malls during the weekends without buying one. It is also appraised as a comfort drink on a hot, sunny day, and a good company for a lone drive.
Bubble tea craze is now at its peak, but it is not without some murky issues surrounding it.
It has been pointed out that bubble tea is not a good choice for a healthy diet. According to MyHealth, instant tea alone contains 5.5 teaspoons of sugar in every 240 ml.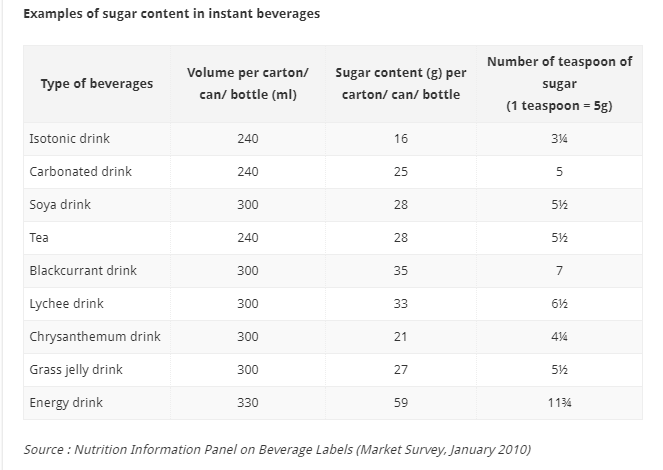 World Health Organization (WHO) recommends that additional sugar intake for adults be limited to 10 teaspoons a day (50g). A cup of bubble tea a might be savoury to a lot of people, but a recent study conducted in Singapore shows that the highly-praised drink contains 18.5 teaspoons (92.5 g) of sugar. Not to mention the extra syrup that could add up to 300 or 400 calories per drink.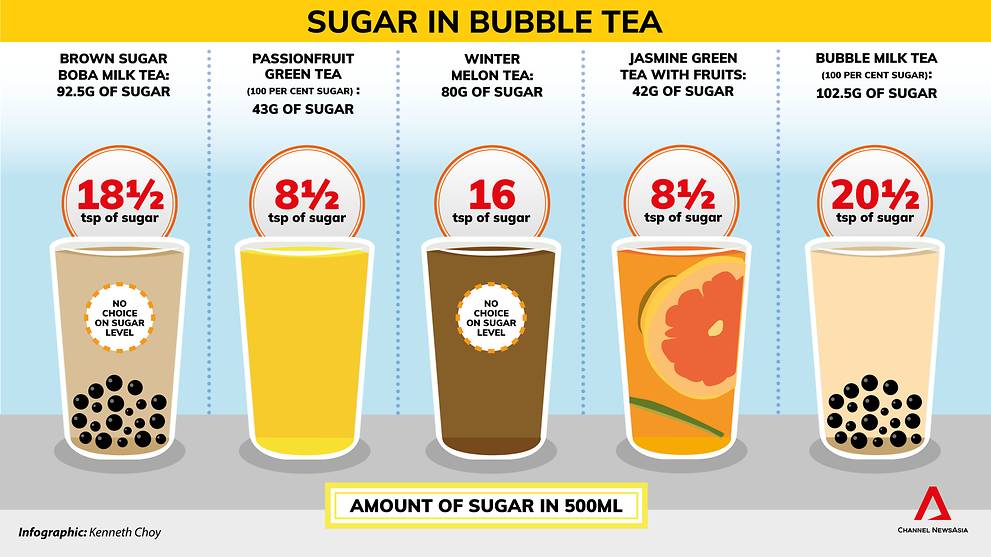 While the extreme sugar content should be alarming to bubble tea addicts, just recently a 14 year-old girl in China made headlines after a CT scan found over 100 bubble tea pearls trapped inside her abdomen – a result of an excessive bubble tea drinking habit.
Back in 2012, German Federal Institute for Risk Assessment released a warning that the starch-made chewy balls posed a choking risk especially for children. On top of that, they are also hard to digest, which led the girl to experience constipation for five days and severe stomach aches.
Despite all these, the obsessed are still seen lining up across the street to get themselves a tasteful cup of bubble tea.
The halal or non-halal conflict
When it comes to food and beverages, Muslims are always debating whether or not it is lawful to be consumed. The same issue was also been raised recently in the wave of bubble tea craze by a social media user Siti Mariam Zainon who questioned famous bubble tea brands Xing Fu Tang and The Alley of not having halal certification from JAKIM.
The Facebook post has divided netizens into two groups. The first group consisted of people who agree with Siti Mariam that consuming non-halal drinks is a big no for Muslims. Instead of queuing outside of the doubtful stores, the Muslims should opt the other halal-verified chains such as Tea Live, Chatime, and Cool Blog, which once upon a time was the real deal.
The second group of people disagreed and chose to believe that the drink does not involve animal products, hence no halal certification was required. Besides, most businesses set up outlets before applying the halal certificate from JAKIM as it is time consuming and this does not mean that the drink is haram.
As long as there is no doubt in their hearts and minds about the drink, bubble tea is halal for Muslims to consume.
Plastic straw ban in Selangor
More bubble tea outlets mean more plastic straws will end up at the bottom of the ocean, threatening the already endangered marine lives.
On a positive note, it has been announced that starting from July 1, all food and beverage outlets in Selangor are prohibited from serving plastic straws on the counters to be picked up by the customers. The straws will only be issued upon customers' request in an effort for a greener city and better environment. But the downside to this is it will most certainly have a great impact on the bubble tea industry.
Bubble tea requires a straw so that the full experience of drinking and slurping the tapioca pearls will be complete. The seal of the cup is purposely designed for the pointy end of a straw to stab through. But since the ban of plastic straws is being put in place, business owners and bubble tea-obsessed will be forced to improvise.
One alternative for business owners is to provide a reusable stainless steel or paper straw and for the customers to carry it with them when buying the bubble tea. For the former, doing this will raise the issue of higher cost. For the latter however, drinking bubble tea could be a fun, spontaneous thing and if they decide to buy one during the day, the straw might not readily be in their bags.
But if this is too much trouble, there is always the option for the customers to ask for the plastic straws and the employees of the store will have to abide.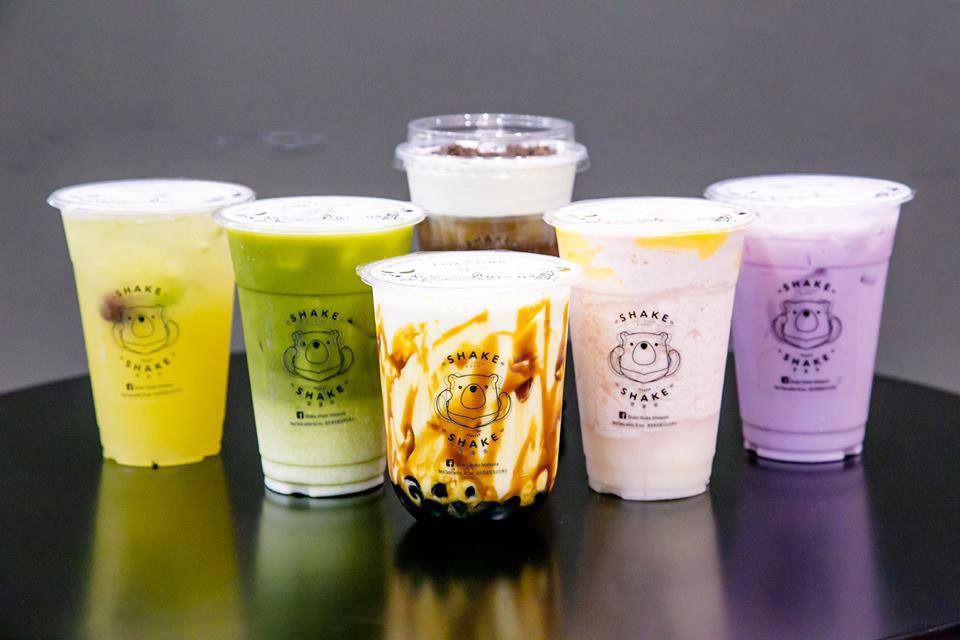 Carmelo Ferlito from think tank Institute for Democracy and Economic Affairs through Free Malaysia Today predicted that the burst of bubble tea industry will be short-lived.
"This is difficult to predict, but I foresee an initial upward dynamic, followed by cooling prices when more suppliers come into play, and a further downward movement when the product will be 'out of fashion'." – Carmelo Ferlito (May 30, 2019)
Eventually, all "imitators" that stepped in during the height of bubble tea fever will clear out, leaving only the strongest and the well-established players.