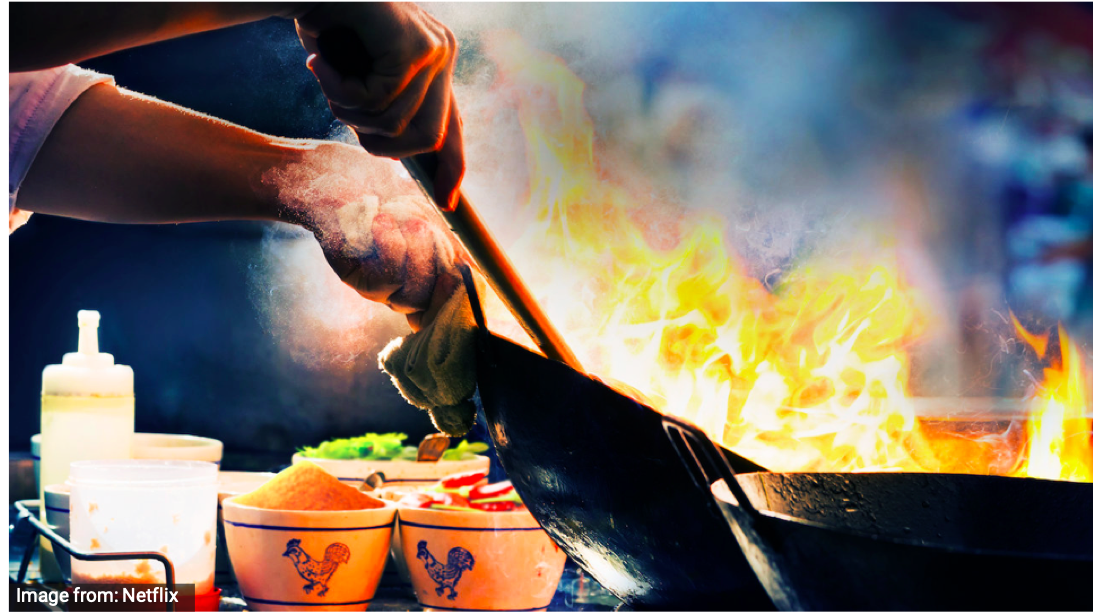 Netflix's new food documentary Street Food (Volume 1: Asia) featured multiple South-East Asian countries, but Malaysia was not one of them.
If there is one thing Malaysians can be proud of, it is the heavenly street food this country has to offer. So when it was brutally snubbed from the series, many have a bone to pick with the other featured countries, especially Singapore.
Street Food Asia, premiered April 26, intended to showcase the people and the stories that power the culture of Asian street food. The stories of these "local heroes" (as Netflix calls it) were told in a beautiful documentary.
Countries featured in the nine-episode series were Thailand, Japan, India, Indonesia, Taiwan, South Korea, Vietnam, Singapore, and the Philippines. Each of these countries offered a selection of great food and the history behind it.
But, if the goal was to learn more of the iconic Asian street food, it's puzzling why Malaysia was not included.
What Malaysia offers
From the first day Netflix released the full trailer, many Malaysian foodies have taken to Twitter to express their disappointment over Malaysia being completely overlooked.
While some sarcastically questioned whether people in the world knew of Malaysia's existence, the others were plain angry.
"Whoa since when Singapore got more variety food than Malaysia? Lmao." – @syed_azlee, 11 Apr 2019
Singaporean Ms Aisha Hashim was featured on the eighth episode, where the series documented her struggle to quit her culinary dream in America and return home to save her family's Putu Piring business.
The episode also showcased wonton noodles, chili crab, and chicken rice.
While these foods were seemingly tasteful, but according to Malaysians, they are nothing compared to Malaysian foods that the show makers had denied themselves from.
The delights of Malaysian cultural icon nasi lemak, varieties of beef, mutton, and chicken satay, cheap tasteful desserts like cendol, and apam balik, and the savoury char kwey teow are definitely not to be missed.
On top of that, Culture Trip named Ramly burger as one of the "to die for" Malaysian street food that "graced the shore of New York City".
"Do y'all even know street food lol. Singapore street food is abysmal to say the least. And the nicest street food you can find in SG are usually prepared by, well Malaysians." – @VSYKN, 11 Apr 2019
Rice Media interpreted the outcry of Malaysians into this: Does Singapore even have a street for street food?
Taking off the night markets of the list, Malaysia is still left with many great street food spots.
For example, in Penang, almost every road is paved with stalls offering foods like hokkien mee, yam rice, and Penang laksa.
Madam Tang's stall, Sze Ngan Chye, and Air Mata Kucing in Petaling Street are what Kuala Lumpur has to offer, among others.
"Not worth queuing for"
Not a month after the series was aired, reviews can already be found on the internet. Apparently, Street Food was a complete "hit and miss".
In terms of foods, cinematography, and special effects, Street Food got it all right.
However, according to Rice Media, the real question – which is how the street food came to be Asian national identities – was left unanswered.
The writer also added that Malaysians should rest easy, because the series was "not worth queuing for".
Furthermore, Buro 247 added that the series missed out on the reality of street food, which is now a dying trade and in dire need of preservation.
On a positive note, Vox regarded Bangkok, Thailand (the first episode) as the best episode of the series because it showed the importance of street food to the social and cultural landscape of Bangkok.
Other than Malaysia, another country that was overlooked is Hong Kong. South China Morning Post justified it with the dying street food culture in the country and that eventually made Taiwan a better choice.
Since street food in Malaysia is still alive and well, many hope that Netflix will feature it in the next season of the series.
But if the series really is as poorly done as some people say, perhaps not being featured does not seem like a very bad thing. Besides, Malaysia shouldn't go hysterical in the first place. After all, why do we need people from foreign culture to acknowledge the beauty of our foods?