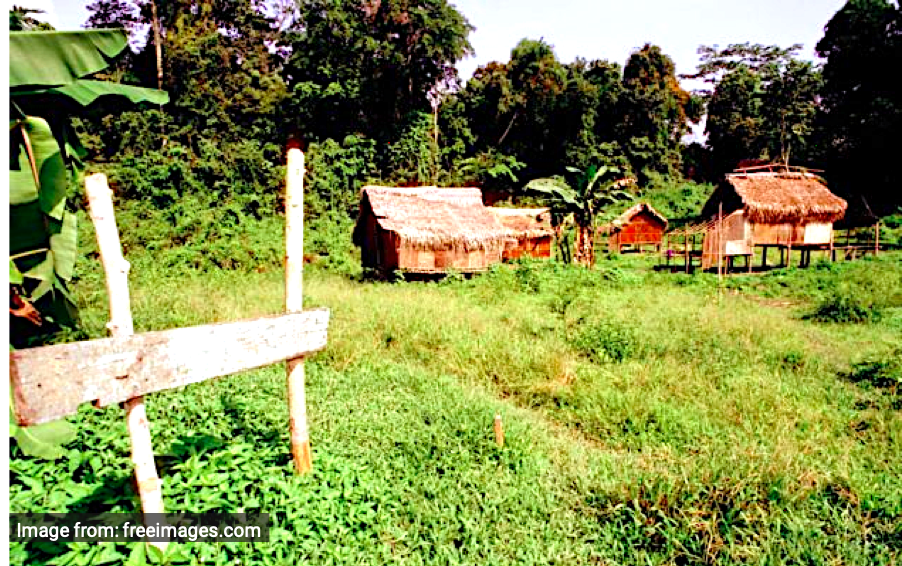 Local movies and TV dramas often depict mak cik bawang (a term normally used to describe an old woman who gossips) badmouthing fellow villagers while picking up groceries from the sundry shop. But that's not all there is to life in a village.
"Village is a place where you can find peace, unity, strength, inspiration and most importantly a natural and beautiful life." – Minahil Urfan
Cun! – a 2011 romantic comedy film directed by Osman Ali is as close as it gets to seeing village life on the big screen.
The film tells the tale of a famous celebrity Luna (Maya Karin) who came to a rural village in Kedah to escape the paparazzi lenses after news about her fiancé's affair broke out. Living in the green, peaceful village, she fell in love with the simplest pleasures it has to offer and what it meant to lead a happy life among families and friends – something that her previous city life could never give.
And she soon became infatuated with a humble village boy named Atan (Remy Ishak).
This, is what living in a village feels like, and more.
People know each other
Living in a rural village means having a close social relationship with other villagers.
Taking the comedy horror Hantu Kak Limah Balik Rumah for example, all villagers in Kampung Pisang had a close relationship with each other. When Husin (Awie) came home after two years working in Singapore, his return was joyfully celebrated by the friends he left behind.
No fancy dinner reservations, just a group of friends hanging out on the stairs in front of the house, reminiscing the good old days.
One of the advantages of people knowing each other is when it's that time of the year for festivals, such as Aidilfitri and Aidiladha, the celebrations are merrier.
People come to visit each other's houses even though they live in such a close range, and the children have fun collecting duit raya from door to door.
Masakan kampung (village cooking) is a whole other level of Malaysian delicacy and is considered as one of the preserved nation's heritage. Having all the mak cik gathering together to cook for a wedding ceremony surely brings the best taste of this treasure.
Helps arise easier to come by too, when one ever finds themselves in trouble.
The crime rates are lower
Crimes happen in rural areas, but not as prevalent as in the cities.
In England, police recorded higher crime rates in the urban areas compared to the rural areas in 2016 and 2017, especially the crimes of violence, domestic burglary, and vehicle offences.
In Malaysia particularly, the highest crime rates from 2015 to 2017 were recorded in Kuala Lumpur, Selangor, Negeri Sembilan, and Pulau Pinang. Sabah and Terengganu recorded the lowest crime rates, next to Sarawak and Pahang.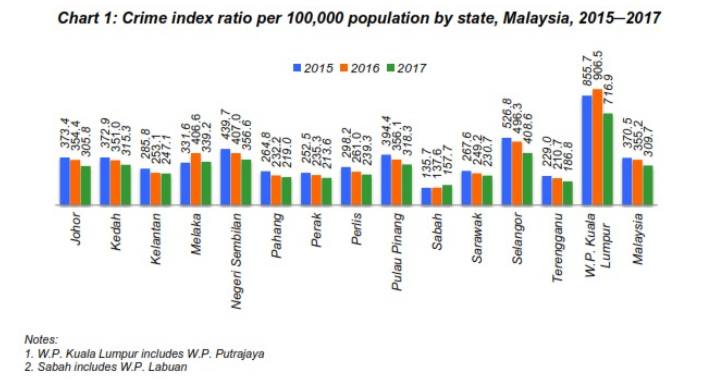 Less crimes indicate a safer environment, and thus living in rural areas is always a good option should one ever decide to relocate and start over.
Instagram-worthy scenery
A Green paddy field is always the most preferable background for a photo worth a hundred likes, as seen on many people's Instagram posts during hari raya.
Deep message-packed drama Kerana Cintaku Saerah brought the green paddy fields of a Taiping village to life. Coupled with melodramatic soundtrack Seribu Tahun, the drama really captured the breath-taking view of a Malaysian rural village.
The Malay traditional wooden houses are unique too. They are mostly built on stilts, have stairs, serambi (verandah), and garbled roof. And most of all, a rare sight in a big city.
It's true that access to technology is limited in rural areas, but if the key to a happy life is contentment and gratefulness, no one can say that working in a big air conditioned-office in the city is better than playing tarik upih in a small, quiet village far away from the busy streets and the noisy hallways.
"A city is a right place to build a business but not a right place to build a home." ― Amit Kalantri, Wealth of Words